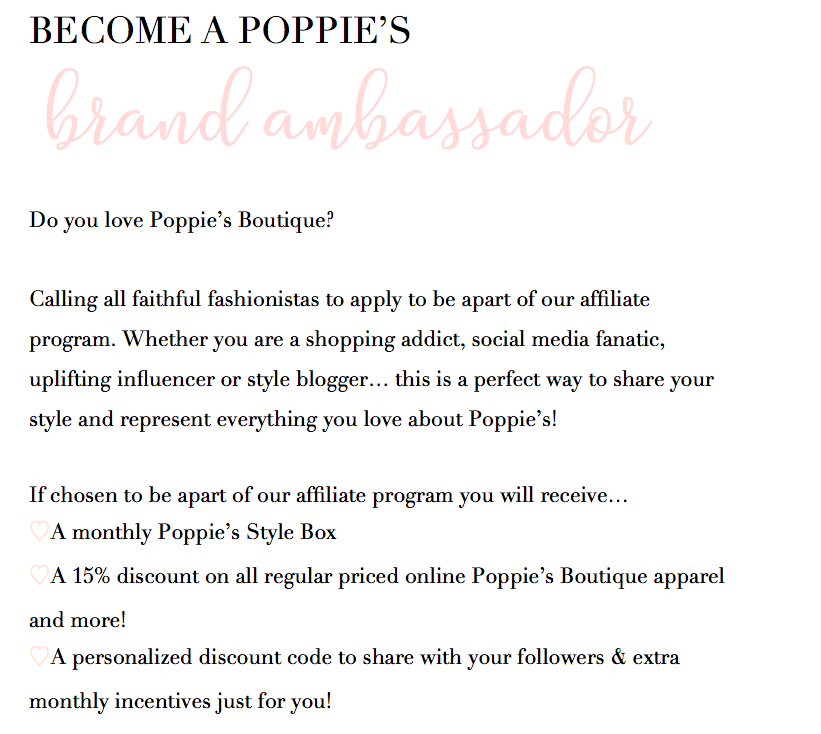 Now, we want to hear a little bit about you!
To apply - copy, paste and complete the information below
Email to contactus@poppiestn.com. Email subject: Brand ambassador
*Must be 16 years of age to apply
*Poppie's Boutique is an equal opportunity business and is non-discriminatory
Name:

Age: (If under 18)
Hobbies:
Instagram Handle:
Facebook Handle:
Blog name:
If applicable, where do you attend school?

Where do you like to shop?

Describe your style in three words:
What are your best attributes and what makes you unique?
Why do you believe you'd be a great brand ambassador for Poppie's Boutique?
XOXO, Poppie's Team