About Us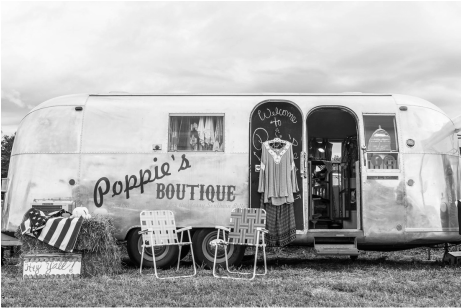 Photo taken by Brandon Malone Photography
Poppie's Boutique, founded in the small town of Smithville, TN, provides quality, vintage-inspired boutique clothing, accessories, and locally handmade goods and gifts to small towns across Middle Tennessee and the Upper Cumberland areas. Our retail products are featured in their traveling "Airstream boutique," at the World Headquarters storefront location in Smithville, TN, and at their additional locations in McMinnville and Lebanon, TN.
Poppie's takes great pride in our styles that are both high quality and high fashion with a vintage flare. We carry retail boutique clothing, jewelry, and accessories, as well as locally handmade accessories and clothing. In addition to apparel, Poppie's offers locally crafted gift items at their storefronts, all handmade within a 50-mile radius of their locations.
Who We Are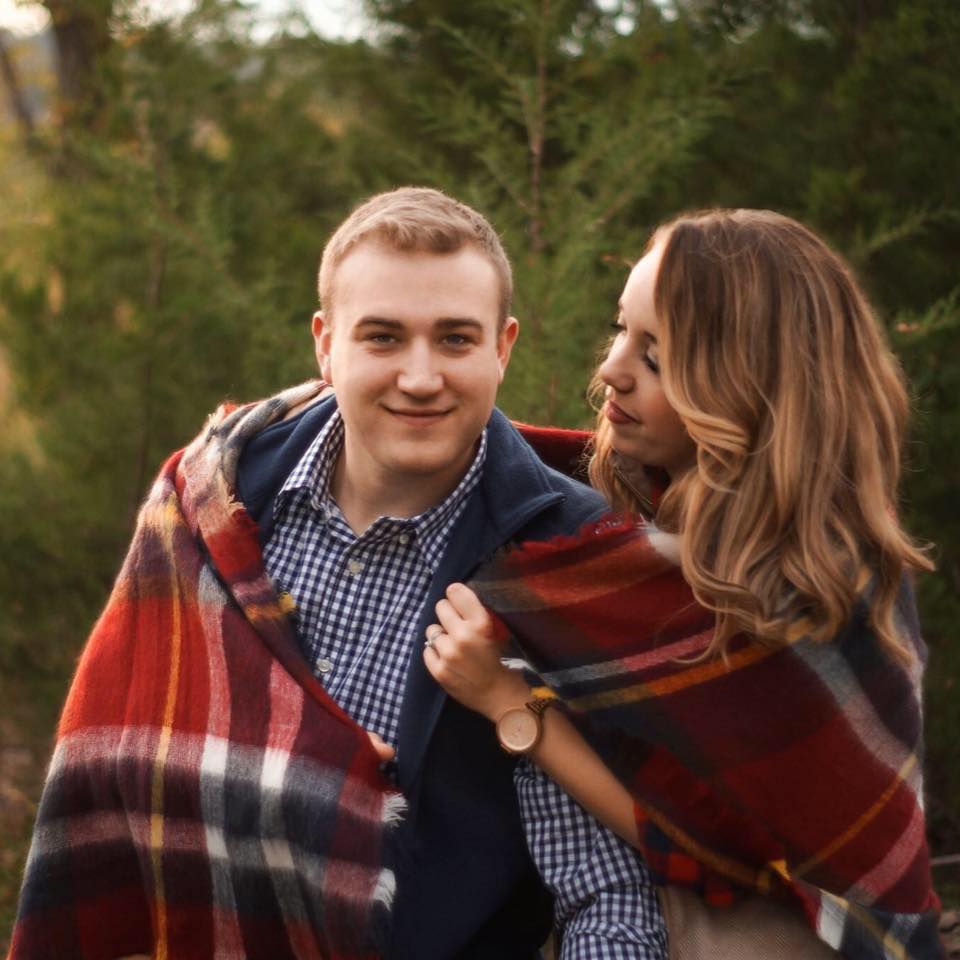 Sarah & Hunter Collins
Husband and wife duo, Hunter and Sarah Collins, share a passion for business, fun, and togetherness...which is why Poppie's has easily become a priority for them both. They love meeting new people everyday and creating relationships with our wonderful customers and with other vendors on the road a festivals and shows. Being avid Christians, Hunter and Sarah pride themselves in running Poppie's with great integrity, honesty, and quality, in hopes to show each customer the love of God along with giving back to the community.
Sarah is an enthusiastic, outgoing, and bubbly worship leader, wife, and crafter, originally from Gordonsville, TN. She loves drinking coffee, reading devotionals, and watching The Golden Girls. She loves most to spend time with her family and friends & eating home cooked meals!
Hunter is a sweet, calm youth pastor, husband, and Marketing Services worker who was born and raised in Smithville. He loves eating homemade cream cheese icing and watching The Office and Shark Tank. Hunter loves improving the world around him and is always thinking about the next big move!
Our History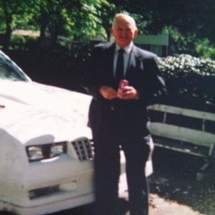 Sarah's "Poppie," with his always favorite 'Bubba Cola'and El Camino Super-sport.
It all started on a late, crisp March night in 2014. Sarah sat in her bedroom floor after reflecting the passing of her favorite man, her grandfather, "Poppie," and a whirlwind of inspiration was in the air. She had always loved to make things, learning to sew at the young age of four, so she dared to create a Facebook page named for one of her favorite people. At that moment began "Poppie's Boutique." Sarah was completely humbled a month later when her Facebook page reached over 500 likes, and she was beginning to recieve some home trunk show and small craft show invites. Sarah was only 19 then.
Some two years later, Poppie's became an exciting venture for her and her husband, Hunter. They are both college students, Sarah studying to become a teacher, and Hunter (behind the business scene of Poppie's) majoring in accounting. Though their schedules are filled with many church, school, and married duties, Poppie's had become a passion for them both. Poppie's has gone from small craft shows to huge barn sales. They are now featured in three stores around the Upper Cumberland area, transformed their 10'x10' tent set-up into an airstream boutique, and have also opened a Storefront "World Headquarters" location in Smithville, and two additional locations in McMinnville and Lebanon.
​ Hunter and Sarah hope and pray that each customer, visitor, and friend of Poppie's feels the love of Christ through our products, passion, and attitude. They are truly appreciative of all fans, customers, and to our Maker who continually blesses them and the business in so many ways.
​The legacy of "Poppie" surely does live on! ​