Posted on
By Sarah Collins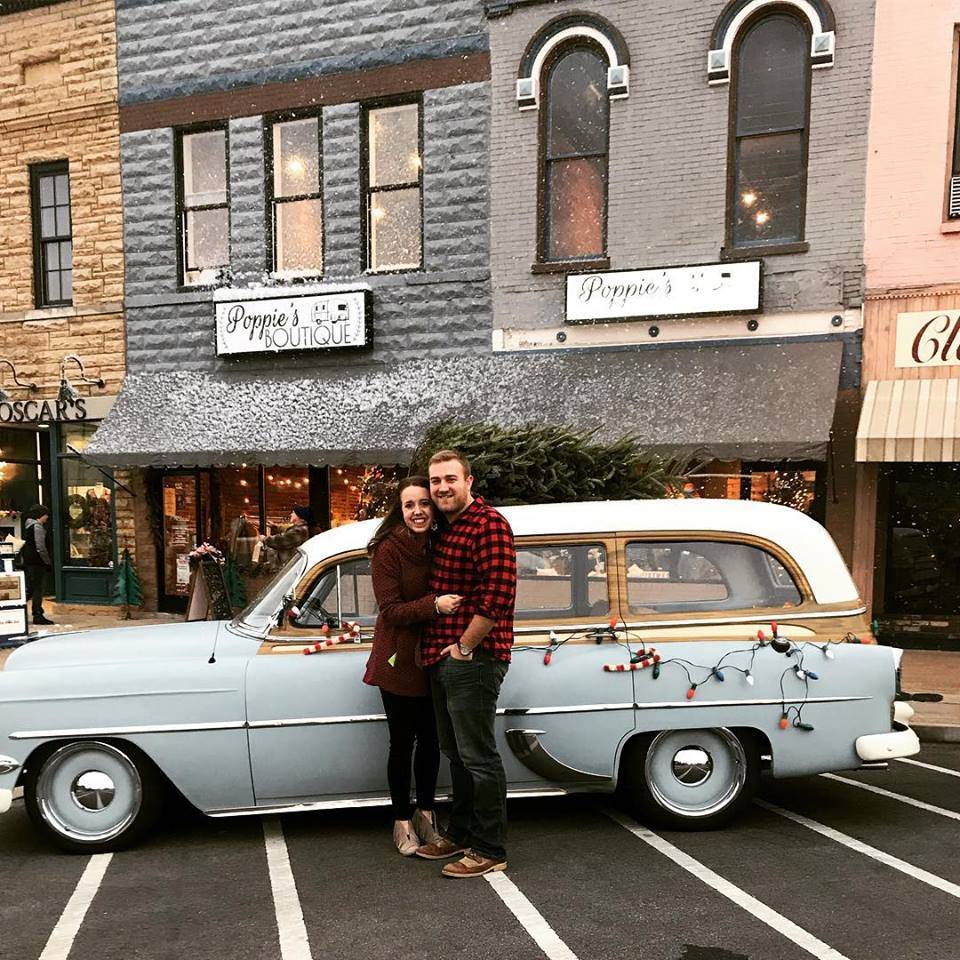 2017- WOW! What blessings...too many to count! I tear up as I type this, and how humbled I am in so many ways. 
I can't even begin to give my thanks to both God, family, and an awesome Poppie's family that I have in our employees and great customers for this past year. I have met so many people, had the opportunity to go to so many places, and most importantly, I have learned so many life lessons that could have only been learned through living- and I'm thankful for it all! 
I will admit- I have been feeling God preparing me for 2018 with a great spirit of expectation. I am truly expecting great things- which is why I am writing the blog this week with some bitter sweet changes that are coming up with Poppie's. 
Poppie's was truly an accident. It had to be God, you know? This all started with a mission trip and a girl desperate to raise money to go. I sewed and created anything that I wished and hoped that people would buy. This passion turned from people opening up their homes for "Poppie's trunk shows" to bigger festivals. The tent grew to a re-vamped Airstream with a lot of prayer, elbow grease, and a huge dream that had come out of this hobby. I was content there, but I'm thankful for a hardworking husband who wanted to take my dream to the next level- and truly believed in something that I couldn't see at the time. Our Smithville location opened in January of 2016, then McMinnville in July, then our Lebanon location in February of 2017. What a wild ride!
I cannot express enough my gratitude for our customers making every bit of this possible- and of course, all glory to God. What an amazing life God has given me through Poppie's. I get to live my dream (and work very hard to do so LOL) each day. It is my unexpected, perfect blessing. 
With all of this being said- you can imagine my day to day activities being hectic (to say the least) with 3 store locations, online market, and a mobile boutique. Not complaining, do NOT get me wrong, but we are somewhat like a circus of sorts. LOL. 
With this great spirit of positive expectation in 2018- Hunter and I have prayed and prayed about our future decisions, lifestyle, and Poppie's. With this prayer, we have decided to simplify our lifestyle and close the doors of our Smithville location. You can imagine the tears and pride that was shed in order for me to make this decision. Trust me, Smithville customers and community, when I say how truly thankful I am for your business and for allowing us this opportunity to serve you for two years, and truly beat the odds of a boutique in a small town. My family and I are forever grateful for your support! This change is not due to a lack of business, whatsoever, as most of you will find this decision a shock, but it is truly a personal lifestyle decision. Our McMinnville location (just 30 minutes down the road!) and Lebanon location (just 45 minutes down the road!) are both still alive and hopping for your Poppie's pleasures and we would love to still see you, as many of you have become like family. 
I, personally, will be moving to our Lebanon store full time to meet its demands (also a blessing, thank you guys SO much). Speaking of- we have so many new exciting announcements for our Lebanon store...McMinnville too! stay tuned... ALL good things in store!
Our Smithville location will tentatively close its doors January 20th of this year, and until then, act as an "Poppie's Outlet!" Enjoy 50% off and more of your favorite Poppie's items and some furniture/display items, too. Any gift cards that were purchased for Christmas can be used in the Poppie's "outlet" in Smithville until the 20th- or always at any other location of ours (they have no expiration date!). Also- any Christmas returns can be made in Smithville until the 20th, and in any other location until the 31st. You can find some really good deals at the Smithville outlet until the 20th, but expect some great new arrivals rolling in every week at our McMinnville and Lebanon locations! After our last day in Smithville- we are planning on having the airstream in Smithville once a month for our sweet Smithville peeps- weather permitting, and customers can always shop online (shipping is cheap!:))! 
Again, we cannot express enough our gratitude to all of our customers, and we totally appreciate in advance your support and understanding in this decision. Sometimes, you have to let go of something you really treasure in order to move forward...and that's what what we intend to do with our McMinnville and Lebanon locations...move forward! Be looking for big, exciting announcements, new product lines, and so  many other blessings in 2018! Happy New Year! We will see you all on the 4th of January, as all locations will be closed for inventory the 1st-3rd! 
The greatest of love and thanks,
Sarah Collins