Posted on
By Kidman Dawn Puckett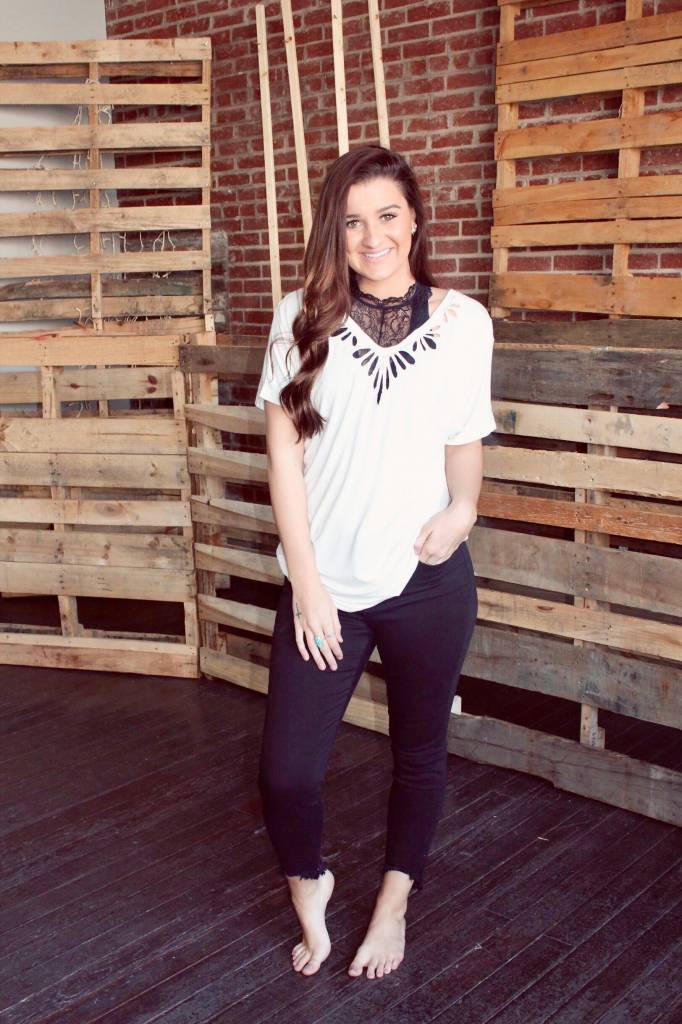 This week we're taking it back to the basics in this white tee, black distressed denim, and the cutest bralette!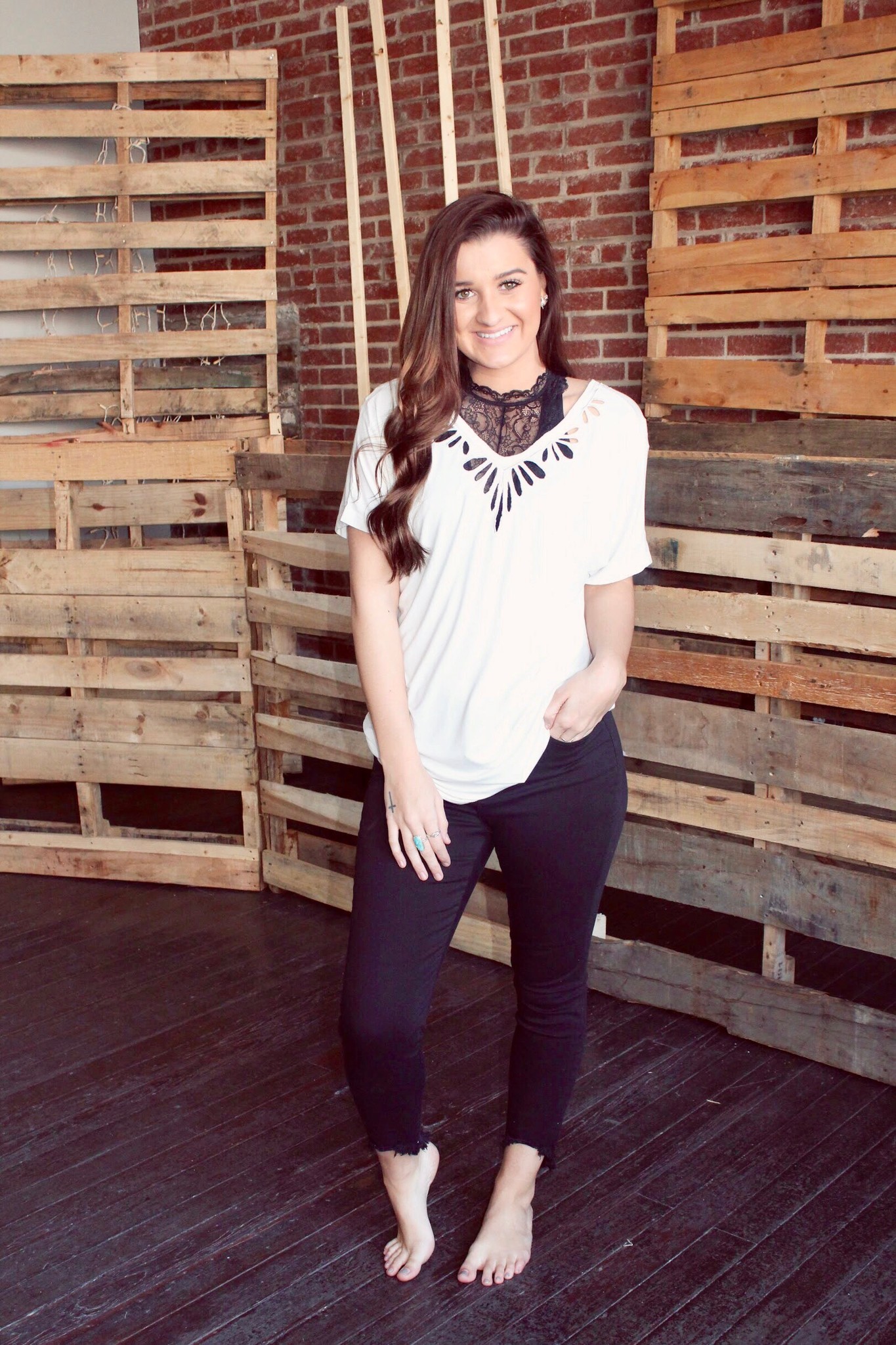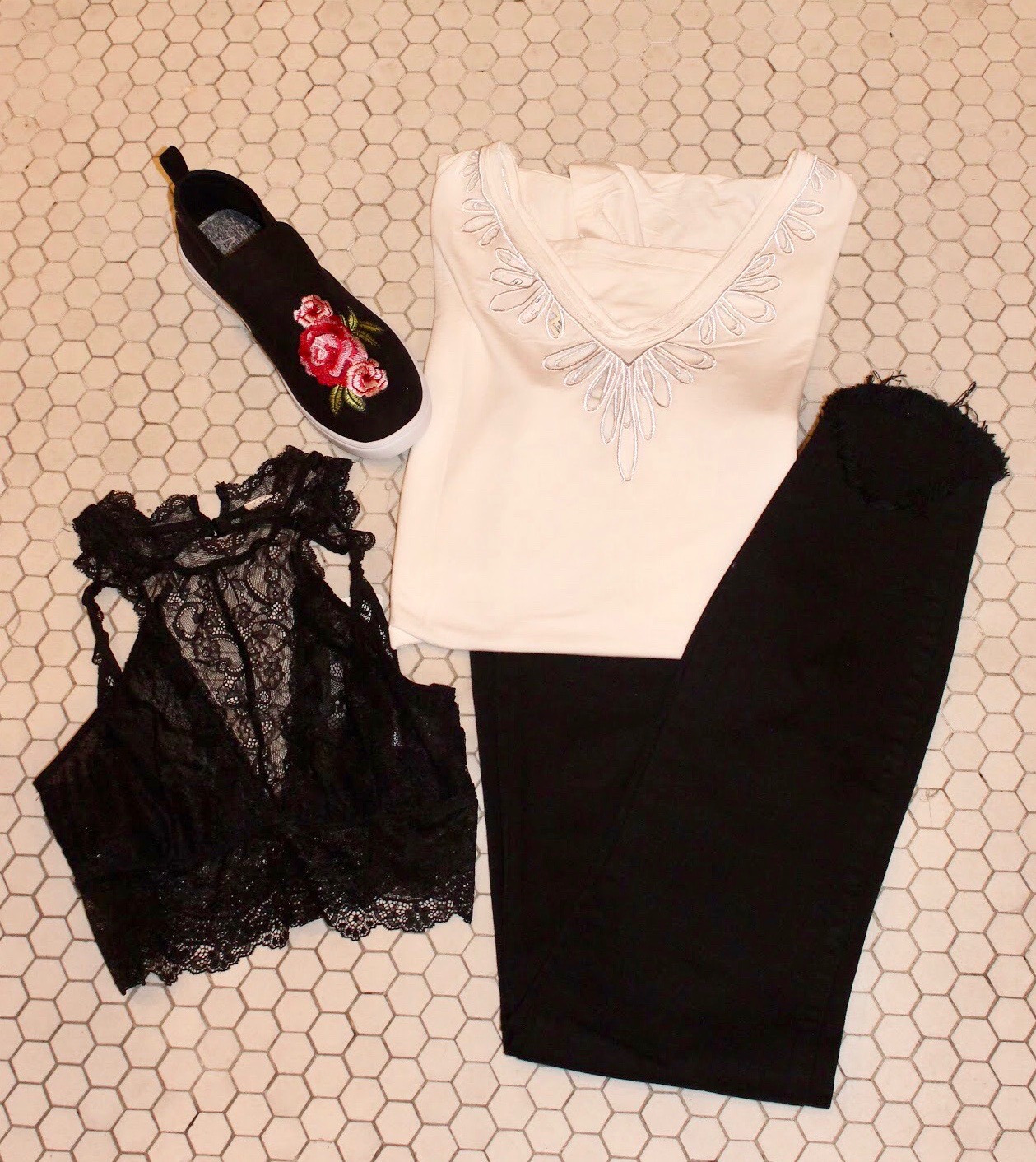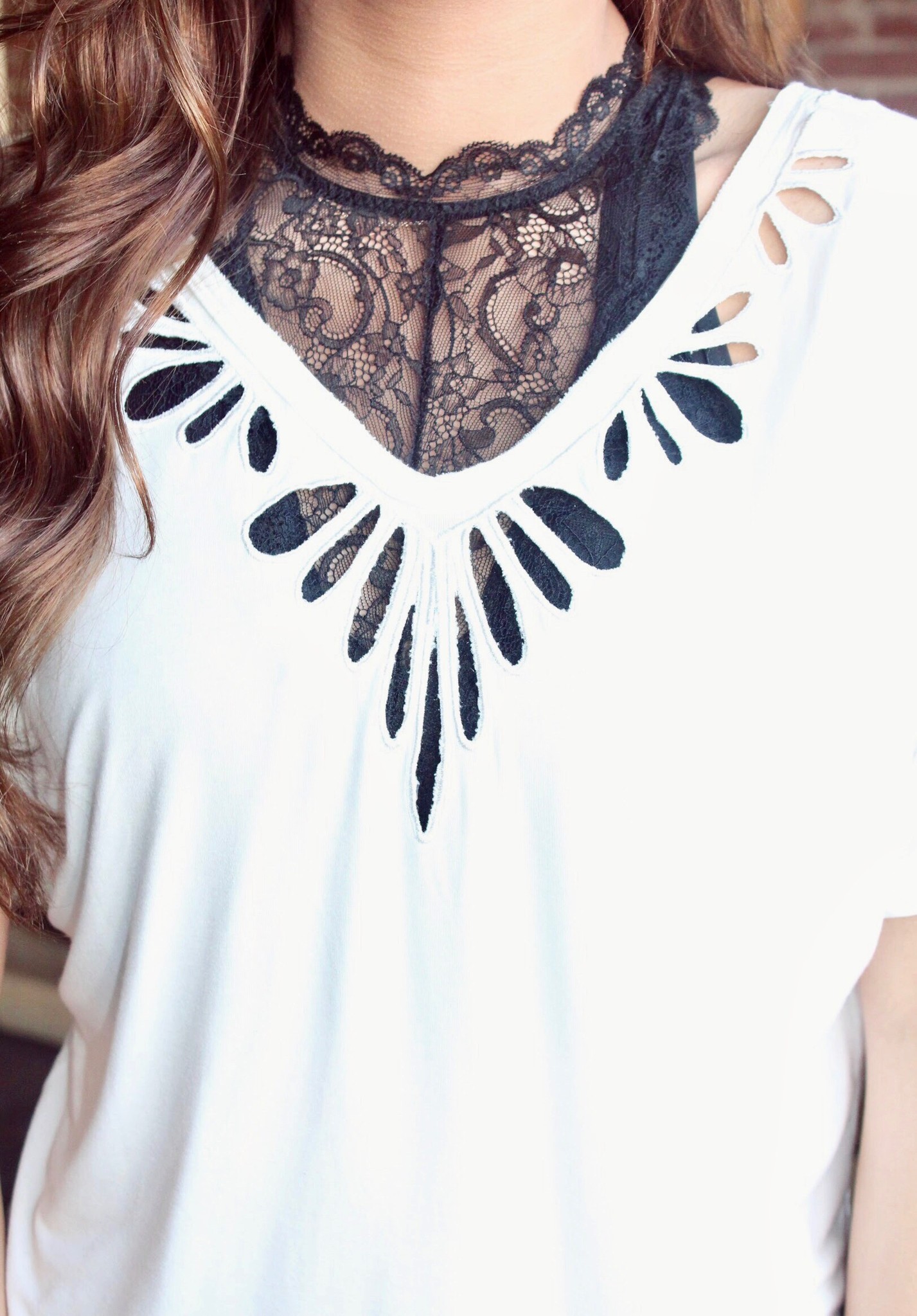 White Tee | Black Distressed Denim | Bralette | Sneakers
Hello lovelies,
I've missed you all so much! I don't know if you noticed, but we didn't have a blog post go up last week. We were super busy with our first Hideaway sale! If you didn't get the chance to shop the amazing deals, don't worry. We will be having our Hideaway sale the last weekend of every month! Just click the tab and shop away. You literally can get the cutest pieces on major sale! (Don't forget free shipping on orders over $50 or free in store pick-up)
We're going back to the basics this week on Poppie's blog. Sometimes you just need a cute white tee, and if that isn't the most precious one you've seen.. well I don't know if I'd believe you! The cut outs add the sweetest touch to make your whole outfit stand out. 
I decided to pair it with one of my all time favorite bralettes. I'm obsessed with the high neck feature and the full lace details. We have many bralette styles at Poppie's - one for everyone to fall in love with, I'm sure of it! 
Lastly, I paired it with this distressed black denim. These are sooooo cute! I love a jean with a good stretch and I found them. Oh and even better, these babies come in three different color options. (black, olive, and burgundy) One for everyone! Get this entire look by clicking the link or coming in store! We love to have you! PS. THE SNEAKERS ABOVE ARE LITERALLY $10 RIGHT NOW! GO GET THEM! 
Next week we will be sharing our Valentines Day collection! Eeeeek, I can't wait. Valentines is my favorite holiday. I just love love. And the colors. And of course the chocolate! Get excited because we have so many exciting things coming your way!!!!