Posted on
By Kidman Dawn Puckett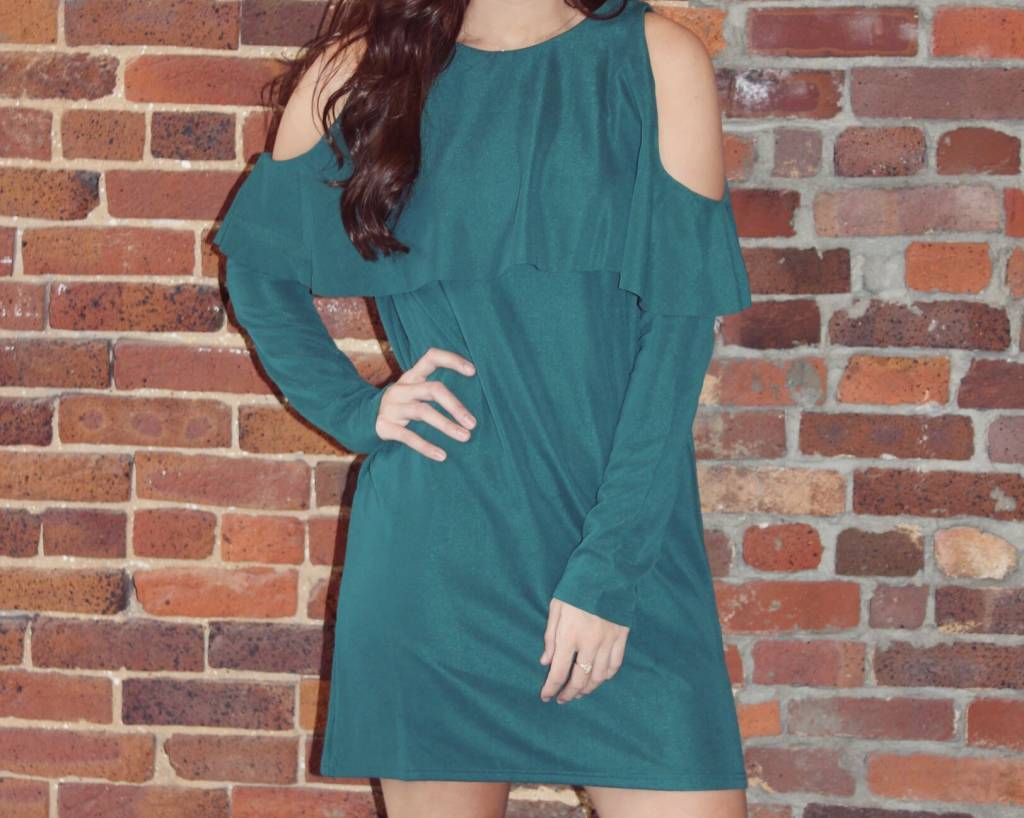 This dress will be sure to turn heads at your Christmas gatherings! Lucky for you, it's also available in black - perfect for New Years!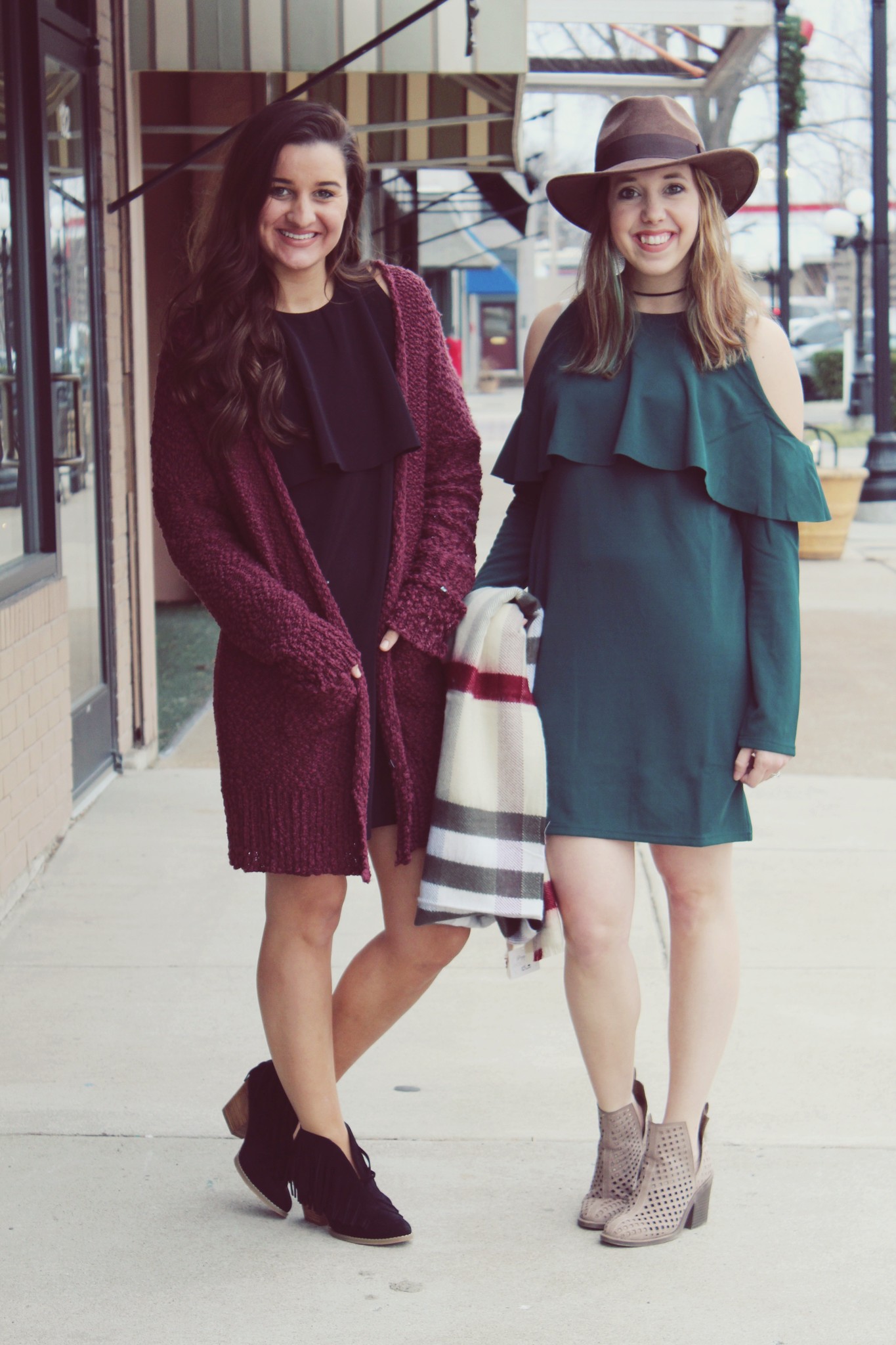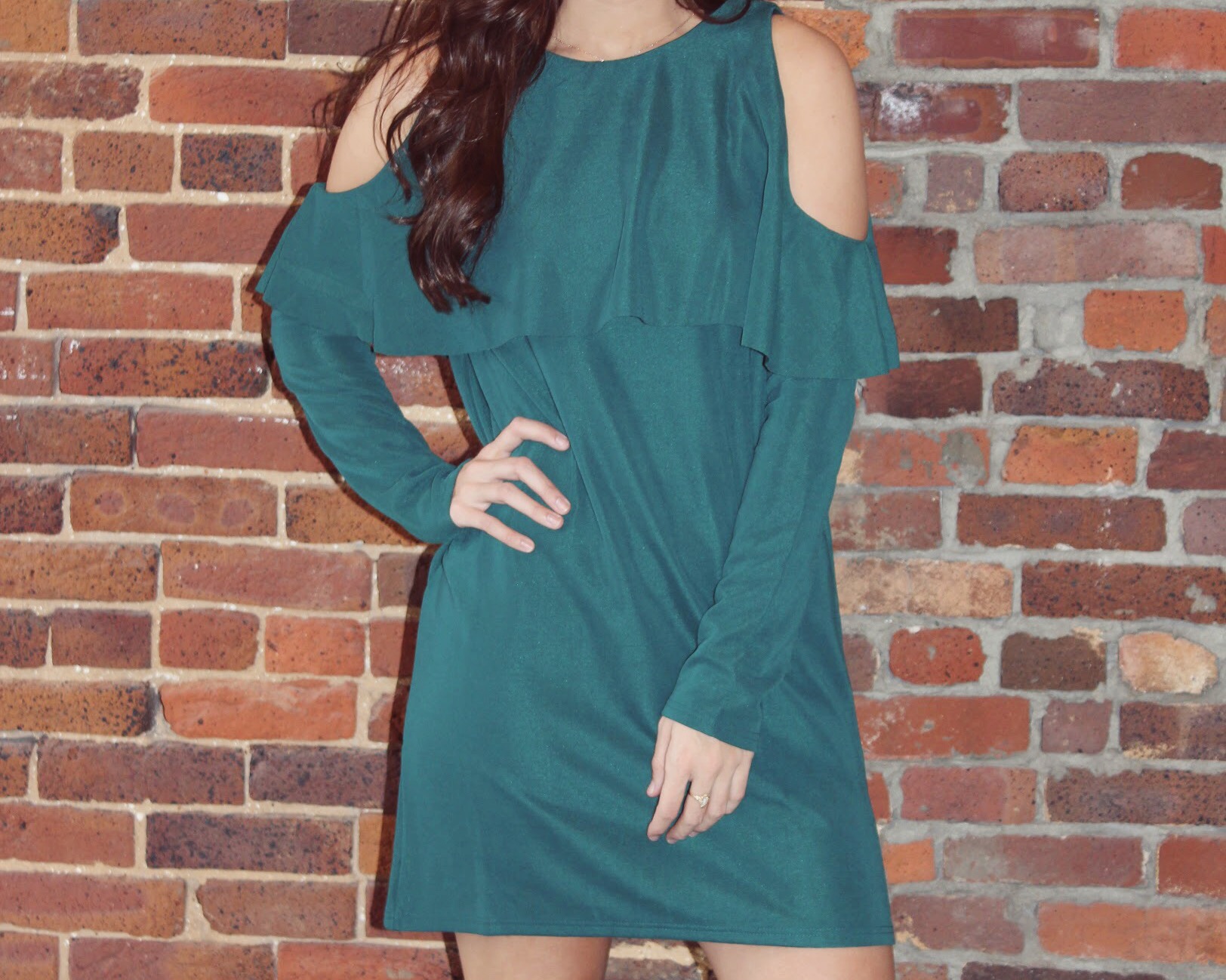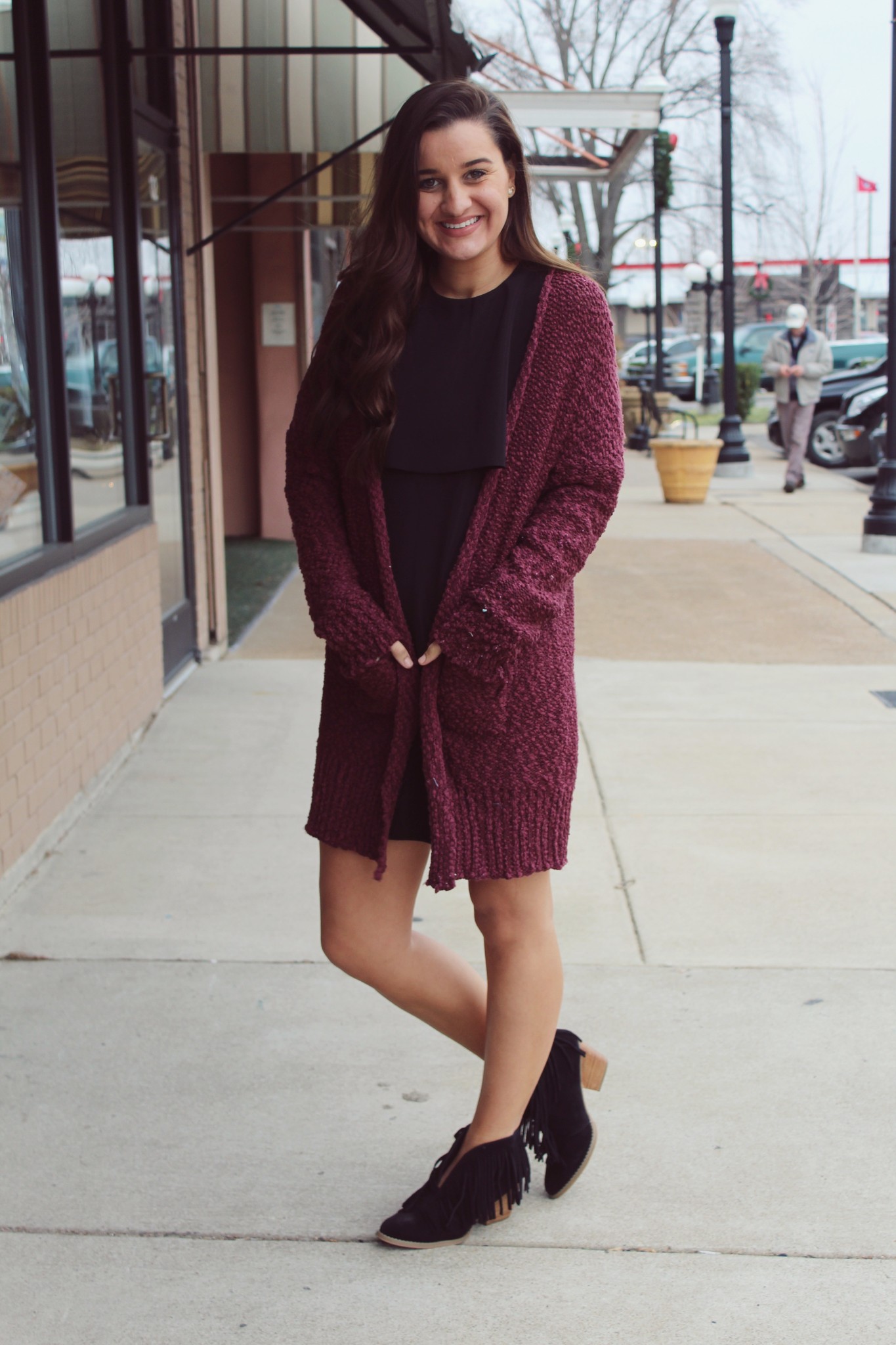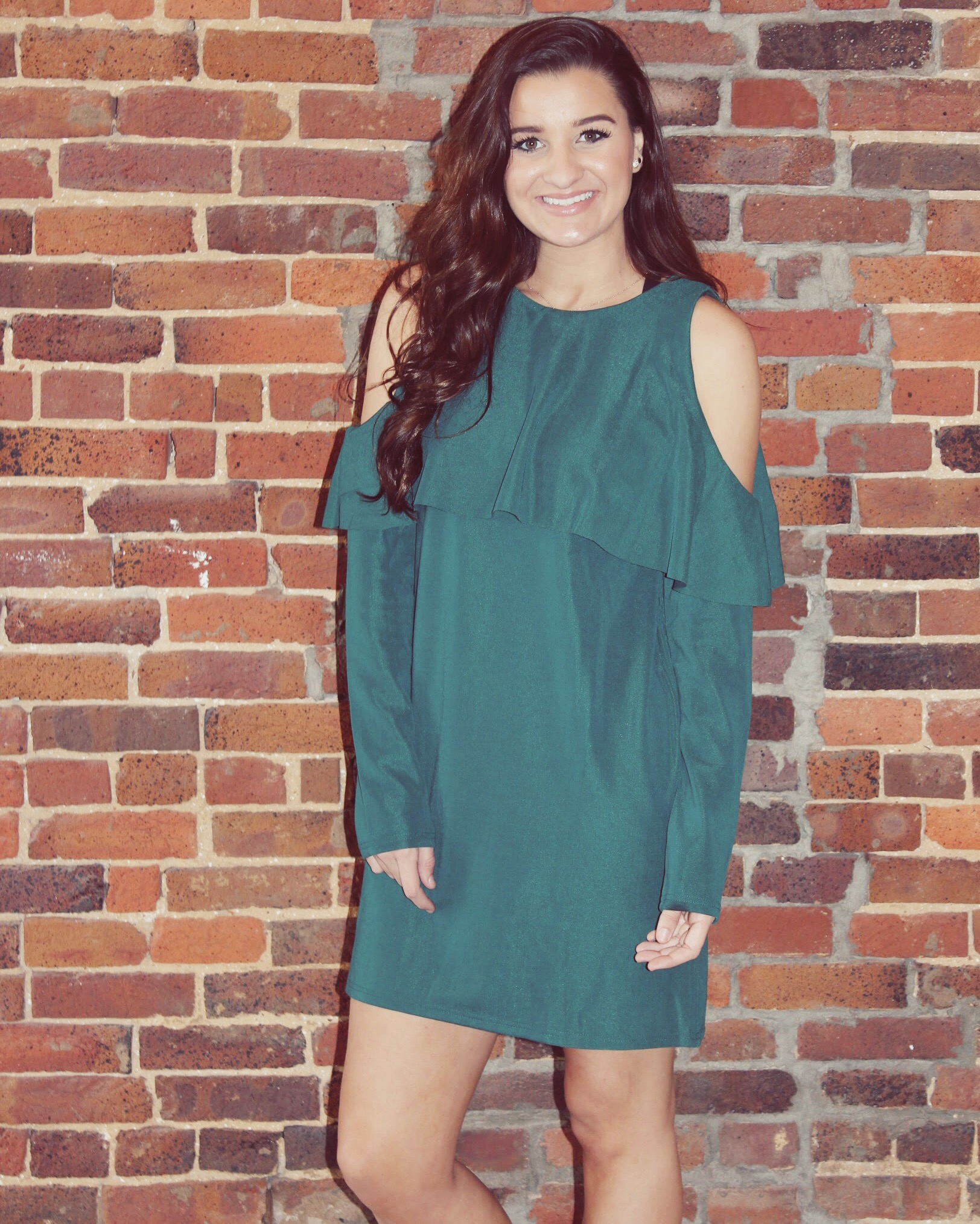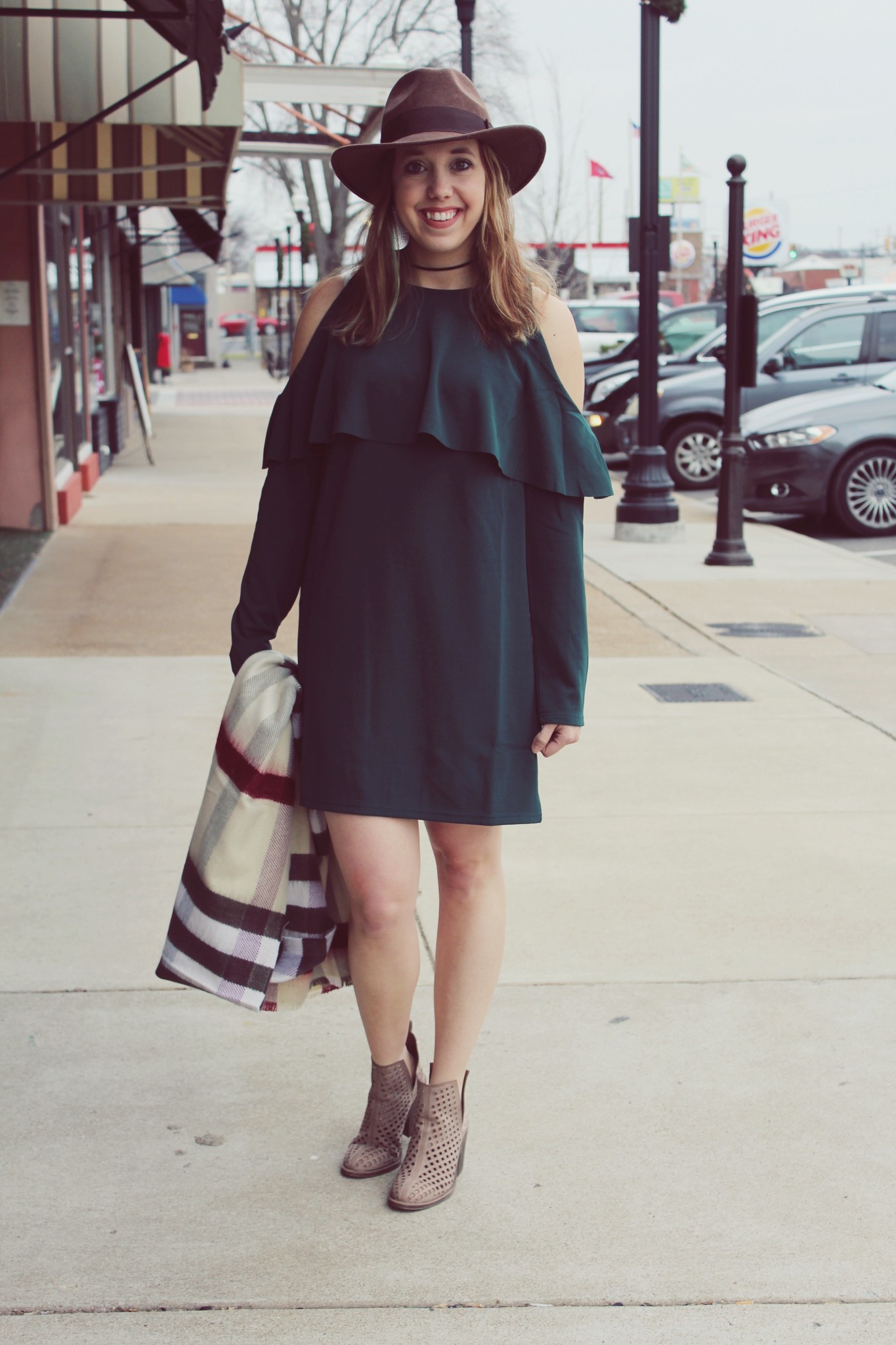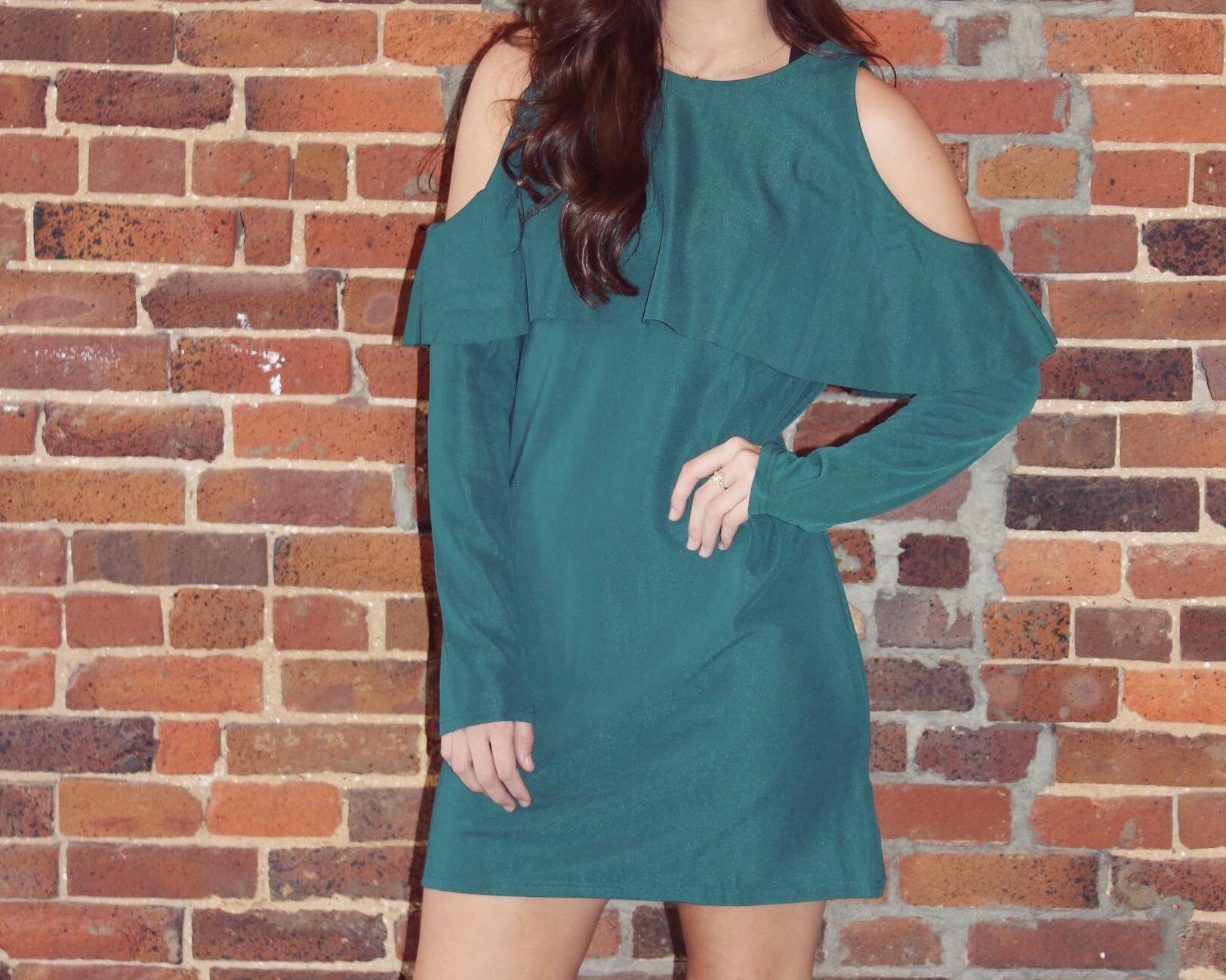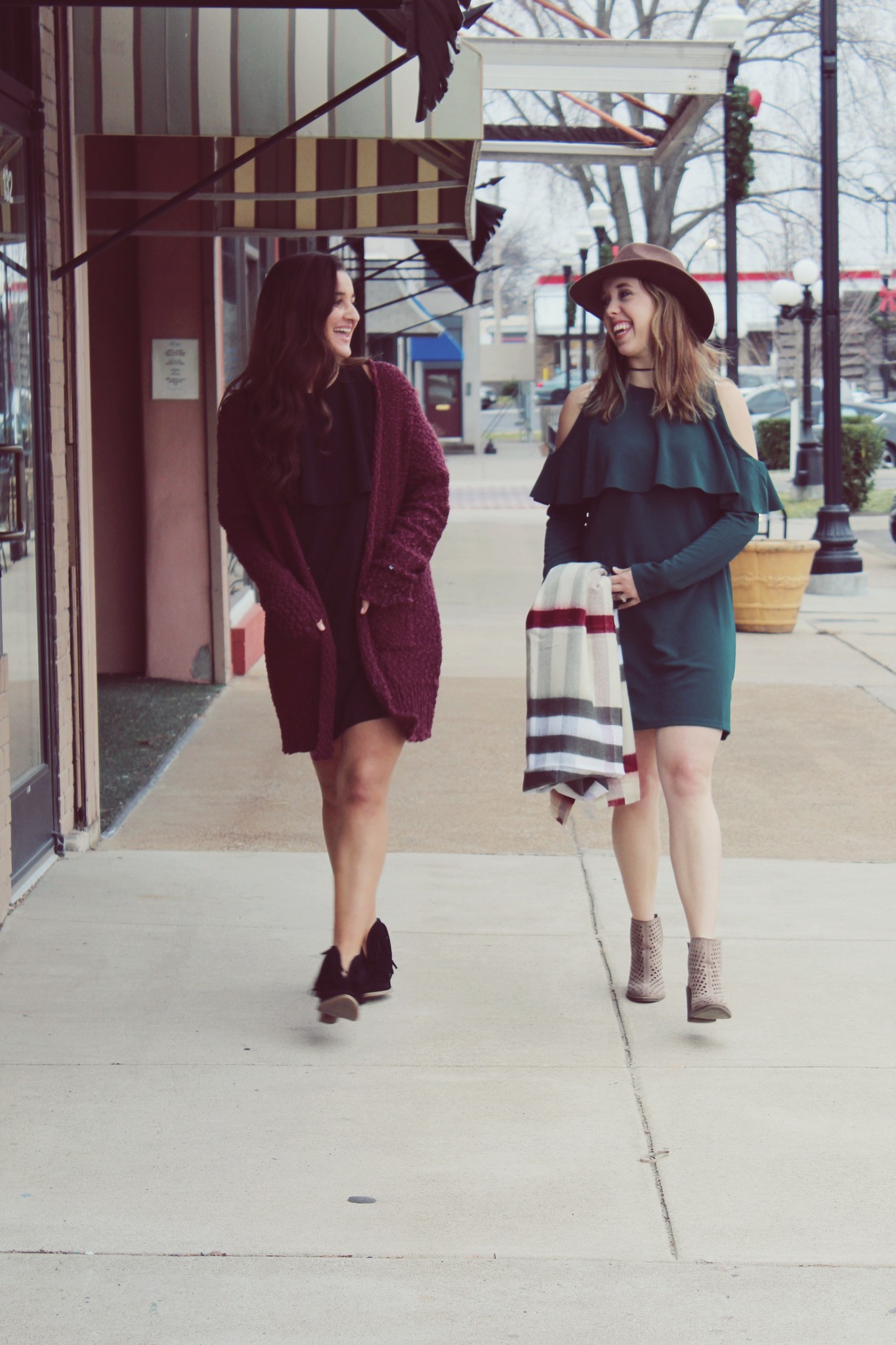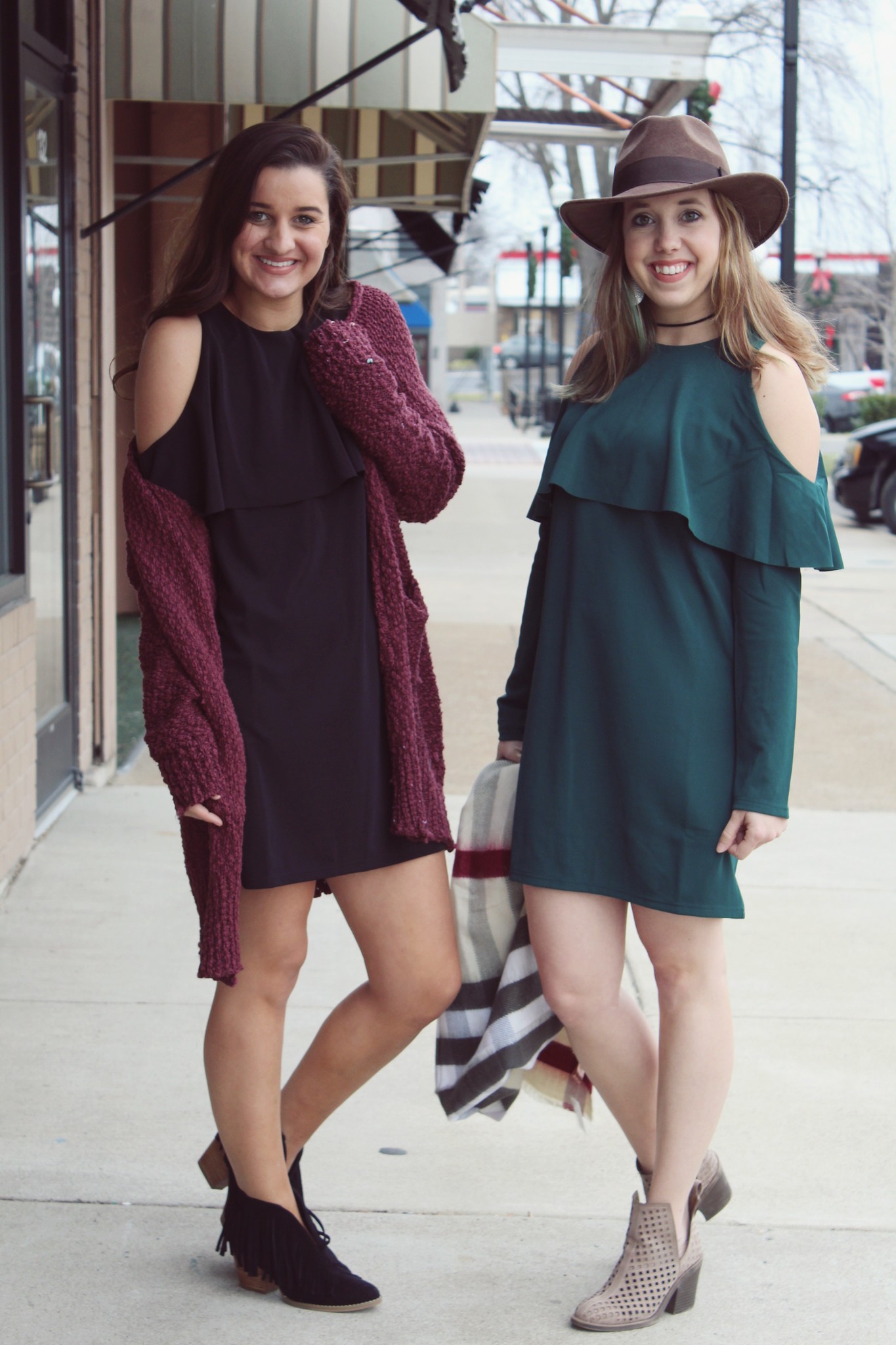 Open Shoulder Dress | Popcorn Cardigan | Taupe Booties | Blanket Scarf
Hi Poppie's Peeps,
It's Kidman! It's that time of week again where I share with you some of my favorite finds!
If you're in search of the perfect Christmas dress, look no more! How classic is this piece. Available in Emerald Green and Black! It's so flattering you'll want both for Christmas and New Years Eve events! 
Cold shoulder styled looks have become so popular and we're happy to share them with all of you! Personally, my favorite part of this dress is the cape! The cape adds statement to the dress without being overwhelming. For reference, I'm around 5'7 and a half / 5'8 and this dress hits a few inches above the knees. 
I would style this dress with some tights and cute booties for the Christmas and New Years Eve events with minimal jewelry. The dress speaks for itself, you don't need much more! 
One more thing I just have to share! I mentioned the most darling embroidered skirt a few weeks ago in the blog post... well here it is!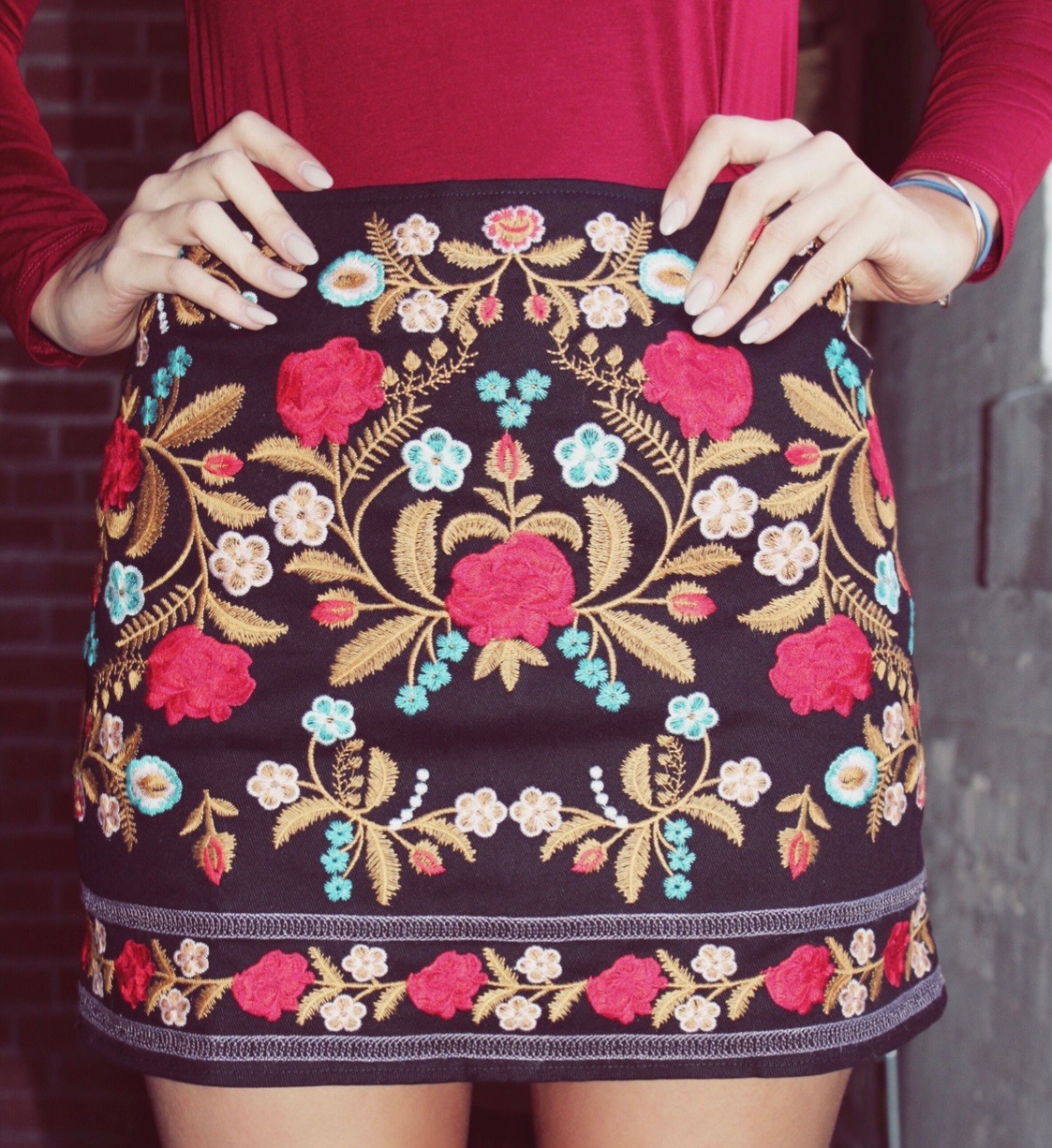 Isn't it lovely!? I think so. The options are limitless when it comes to styling this skirt and it would be perfect for any holiday event. Get them before they are gone. (limited supply - in store only)
Make sure to check out our latest Facebook live and enter to win some sweet Poppie's merch!