Posted on
By Kidman Dawn Puckett
Grab a blanket, sip your hot cider and shop these Cyber Monday sales with me!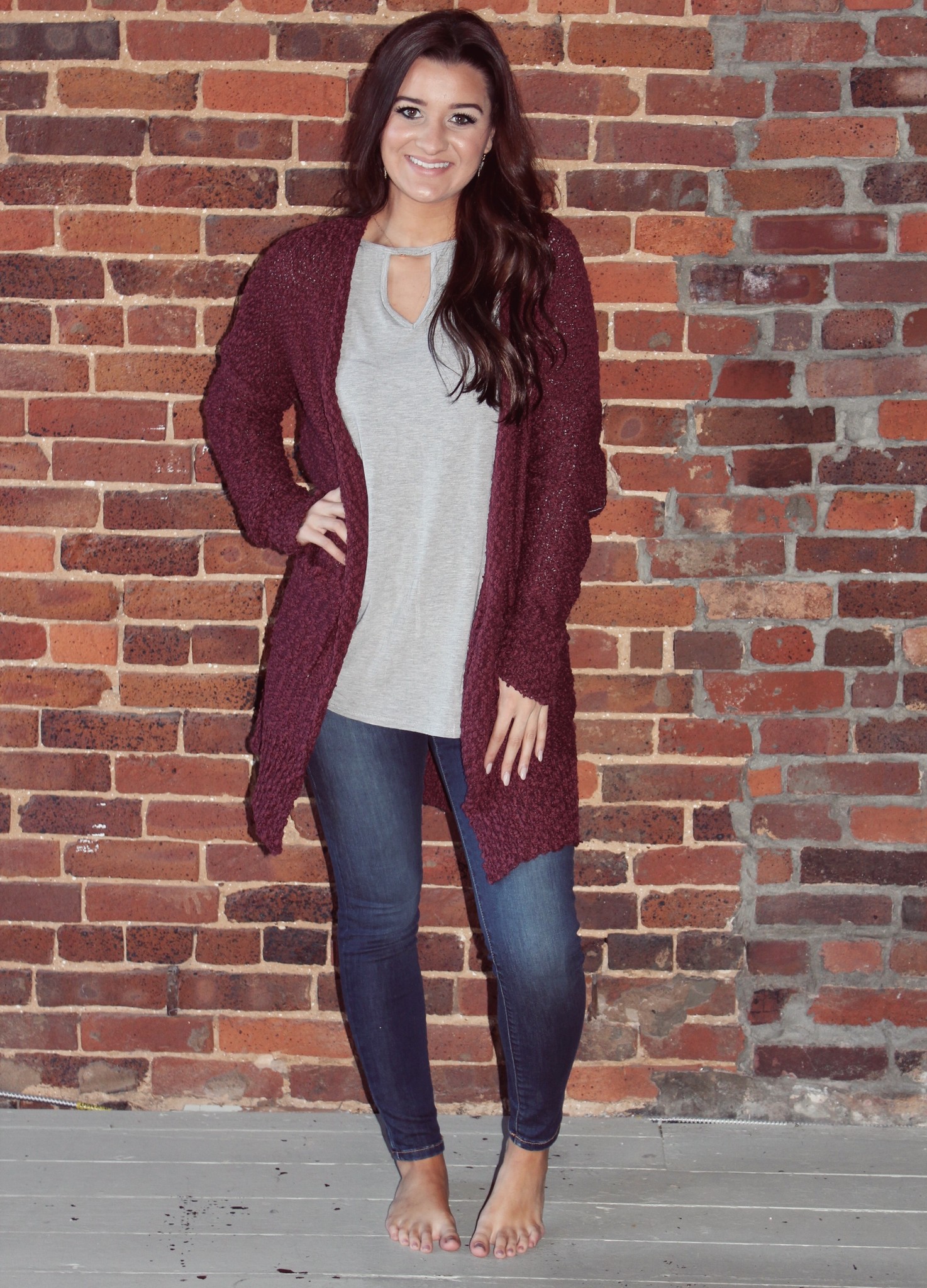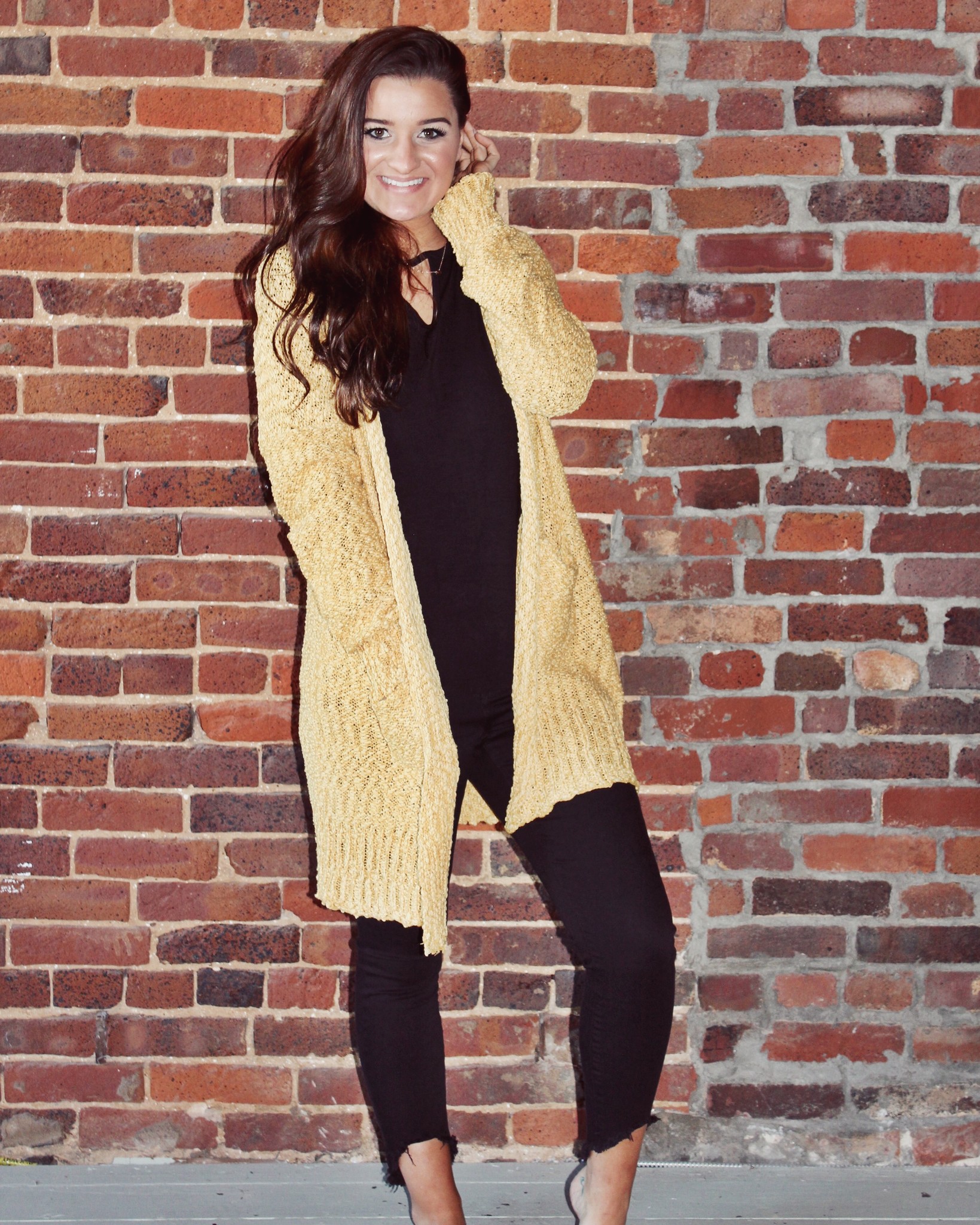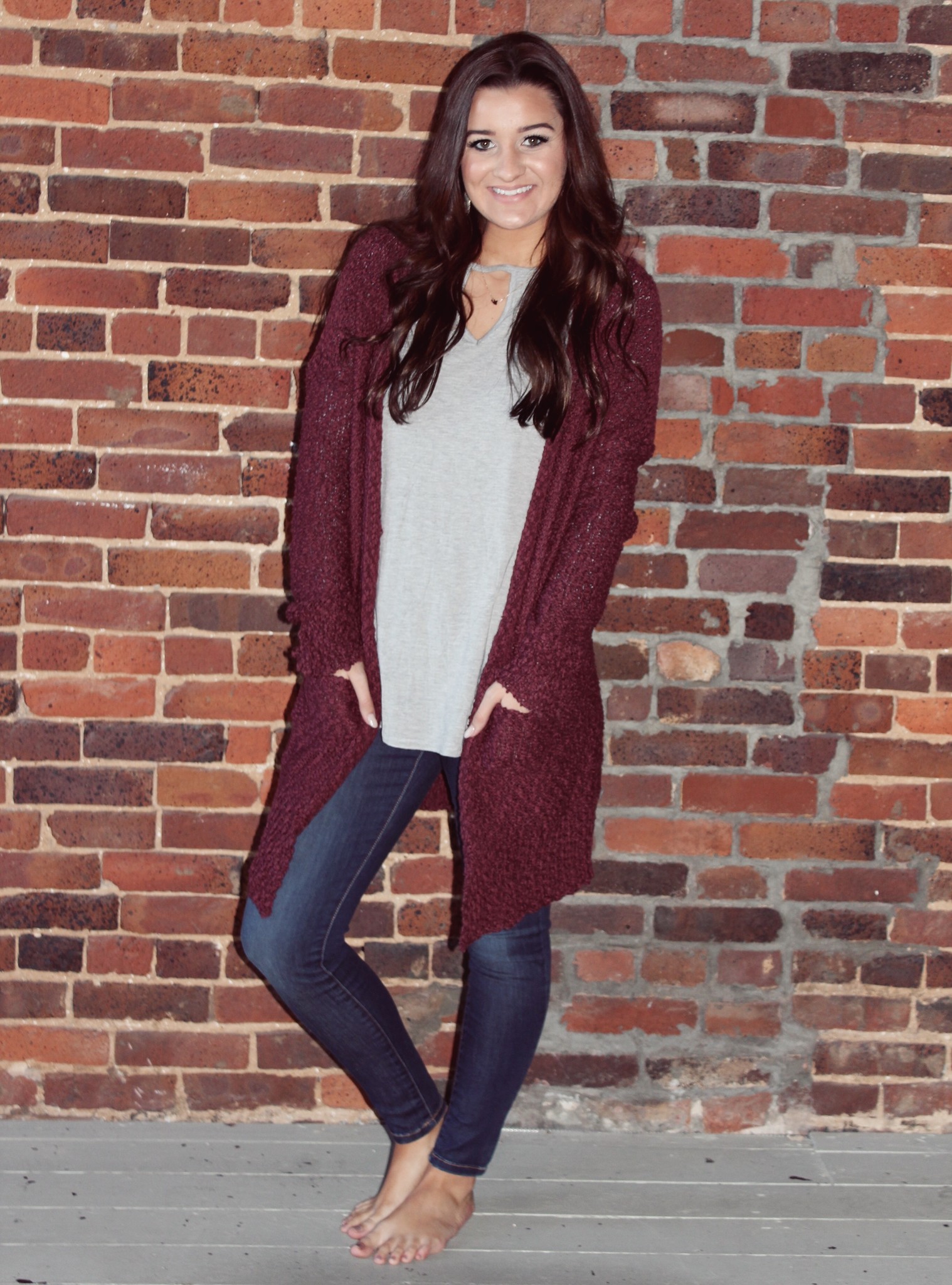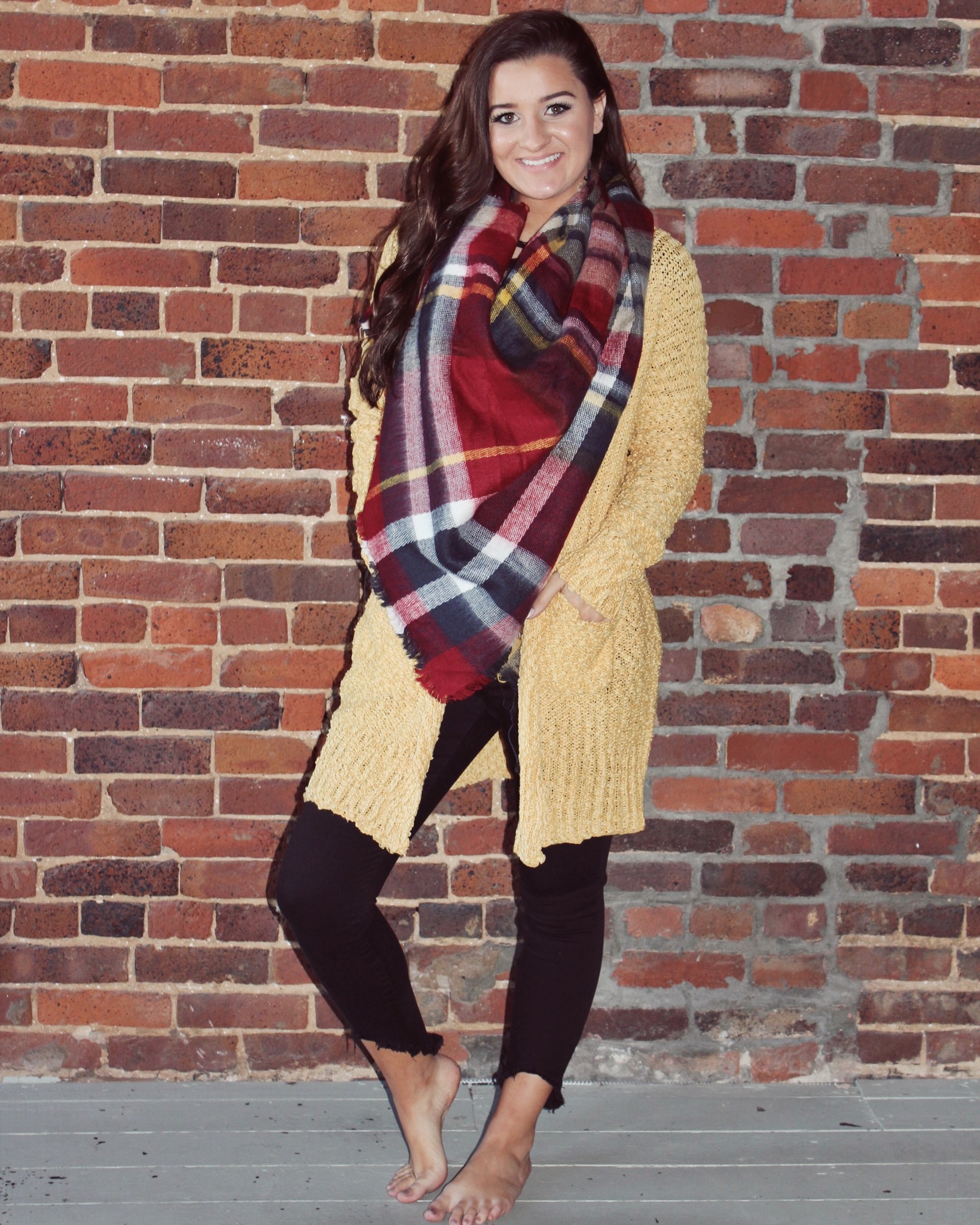 Maroon Popcorn Cardigan | Mustard Popcorn Cardigan
Hello Poppies Peeps,
I'm back again with more amazing sales! Cyber Monday will be here before you know it -- literally just 3 days away! EEEEKKKK! If you can't already tell, I'm so excited! If you know me, you know I love shopping online. Theres not many things better than seeing the mailman arrive at your front doorsteps & this time of year he doesn't have to hide the packages from your husband... its Christmas time. You're shopping for a good cause, right?
If fall is your favorite time of the year then I'm sure you struggle with wanting to stay warm while also remaining stylish. Guess what... Poppie's has the perfect pieces for you.
This cardigan is the softest thing I have ever wore! I literally could sleep in this -- thats when you know it's good! LOL. The cardigan comes in two different color options, as shown above. Maroon and Mustard -- Both perfect for this season.
I can't pick a favorite piece to these outfits but I can tell you that these keyhole tops deserve to have a place in your closet. Its the same feel as most piko styled tops but has the extra cute detail. This is my go-to piece and easy to dress up or dress down, no matter the occasion.
Now onto that denim! If you are anything like me, shopping for jeans can sometimes be difficult. If you don't know your size or your favorite style and fit... go try them on in store! Poppie's Boutique thankfully has an amazing selection to choose from! Everything from skinny jeans to boot cut flare -- and even distressed denim. Obsessed!!!
These blanket scarfs are a definite must have. I mean what more could you ask for... a scarf and a blanket all in one. There are so many colors to choose from to match your everyday/holiday wear.
Okay, its that time again. Time to share with all the Poppie's followers the sweet deals happening this upcoming Monday!
30% off site wide with promo code CYBERMONDAY30 at checkout
Thats right, 30%! It's like Black Friday only better... you don't have to fight the crowds!!
Don't forget, FREE shipping when you spend $50 or more!
Enough talk, go fill your carts and get ready for
the best CYBER MONDAY SALES here at POPPIE'S BOUTIQUE!