Posted on
By Kidman Dawn Puckett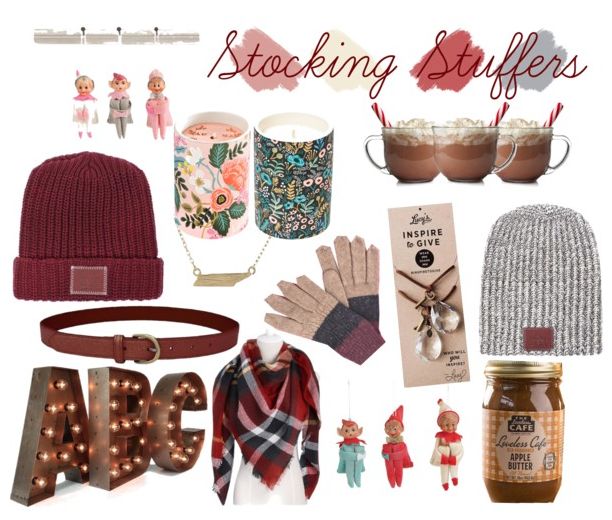 Are you struggling shopping for Christmas presents? You don't know where to begin or what to buy... I have you covered!!!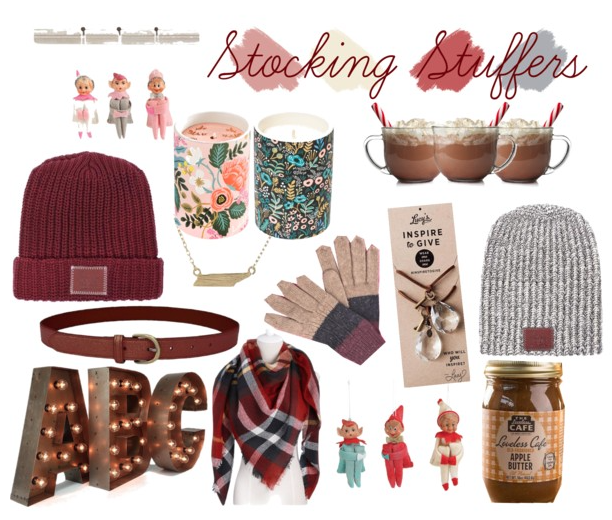 Pink Vintage Elf Ornament | Chalk Paint Swatches | Tennessee Spice Company Hot Chocolate
Rifle Paper Co. Candles | Love Your Melon Beanies | Tennessee Necklace
Life is Beautiful Knit Glove | Inspire to Give Necklace Set | Leather Belt
Marquee Letters | Blanket Scarf | Red Vintage Elf Ornament | Loveless Cafe Apple Butter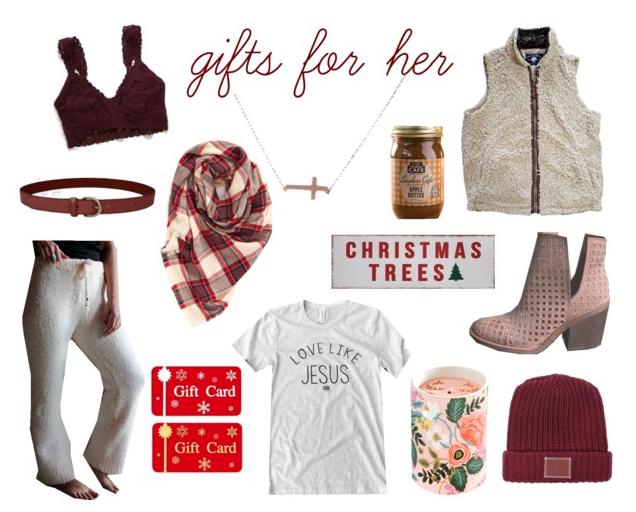 Padded Bralette | Leather Belt | Blanket Scarf | Cross Necklace
Loveless Cafe Apple Butter | Live Oak Vest | Christmas Trees Sign
Fleece Pajama Pant | Gift Card | Love Like Jesus Tee 
Rifle Paper Co. Candle | Love Your Melon Beanie | Ram Obie Taupe Booties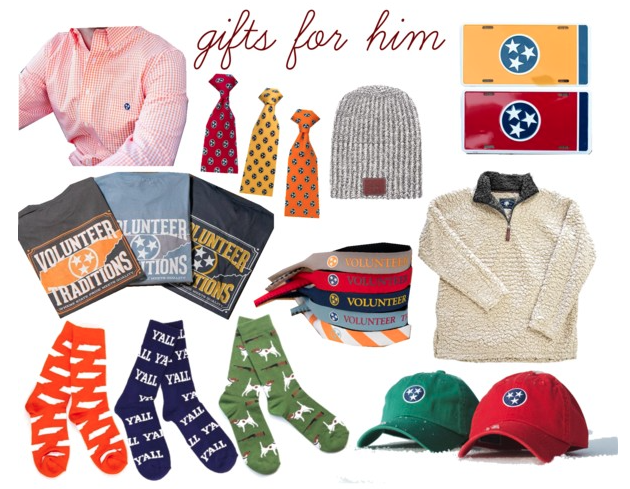 Volunteer Traditions Gingham Button Up | Volunteer Traditions Tie | Love Your Melon Beanie
Volunteer Traditions License Plate | Volunteer Traditions Long Sleeve Tee | Sunglass Strap
Live Oak Fleece | Tennessee Socks | Navy Ya'll Socks | Dog and Rifle Socks | Vol Trad Hat 
Like what you see? Everything pictured above can be found online or in store!!!
Get them before they are gone -- quantity is limited!
Hello Poppies Peeps,
It's me again, Kidman. Thank you all so much for shopping Black Friday and Small Business Saturday with us at Poppie's! I knew with the upcoming holiday season I wanted to share gift guides with you all. For those struggling finding the perfect gift, I have you covered. I gathered some of my favorite picks and pieced them together for you to shop directly from where you're at. I do the work and find the amazing gifts for you and you add them to your cart from your home. How easy is that!? 
Poppie's is loaded with Christmas gifts and stocking stuffers! If you or your children are picky, stop into a Poppie's location and fill out your wishlist! You can then share the list with your family which gives them sweet ideas on what to get you without ruining the surprise! 
But if you are wanting a specific item from the photos above just click on the link and it will take you straight to that product and then just add it to your cart! Remember to choose either in store pick up or get it shipped directly to your front door! Either way, you won't be disappointed. 
*A little something special from me to you, use code 'KidmanDawn10' at checkout to get 10% off your entire order! (online only) 
Stay tune for more of my favorite finds at Poppie's Boutique!