Posted on
By Kidman Dawn Puckett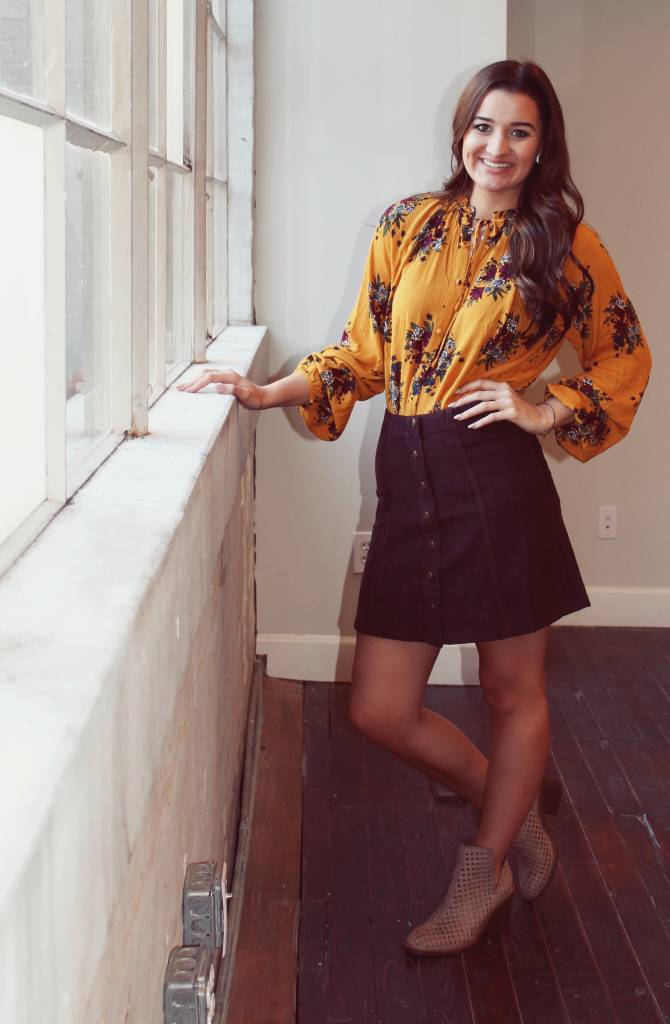 Come shop with me as I share some of the sweetest holiday pieces! You don't want to miss this amazing Black Friday and Small Business Saturday specials in store and online!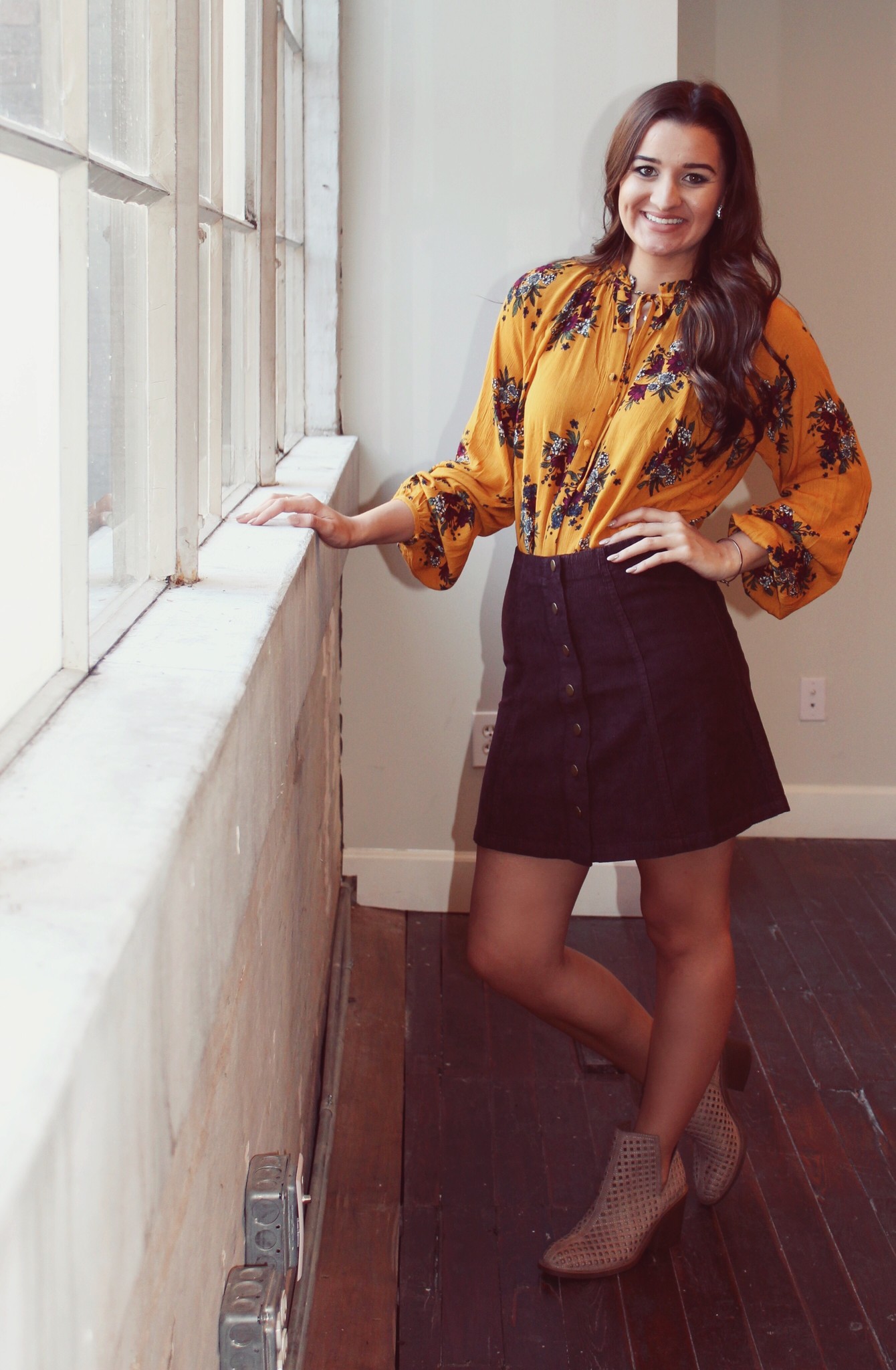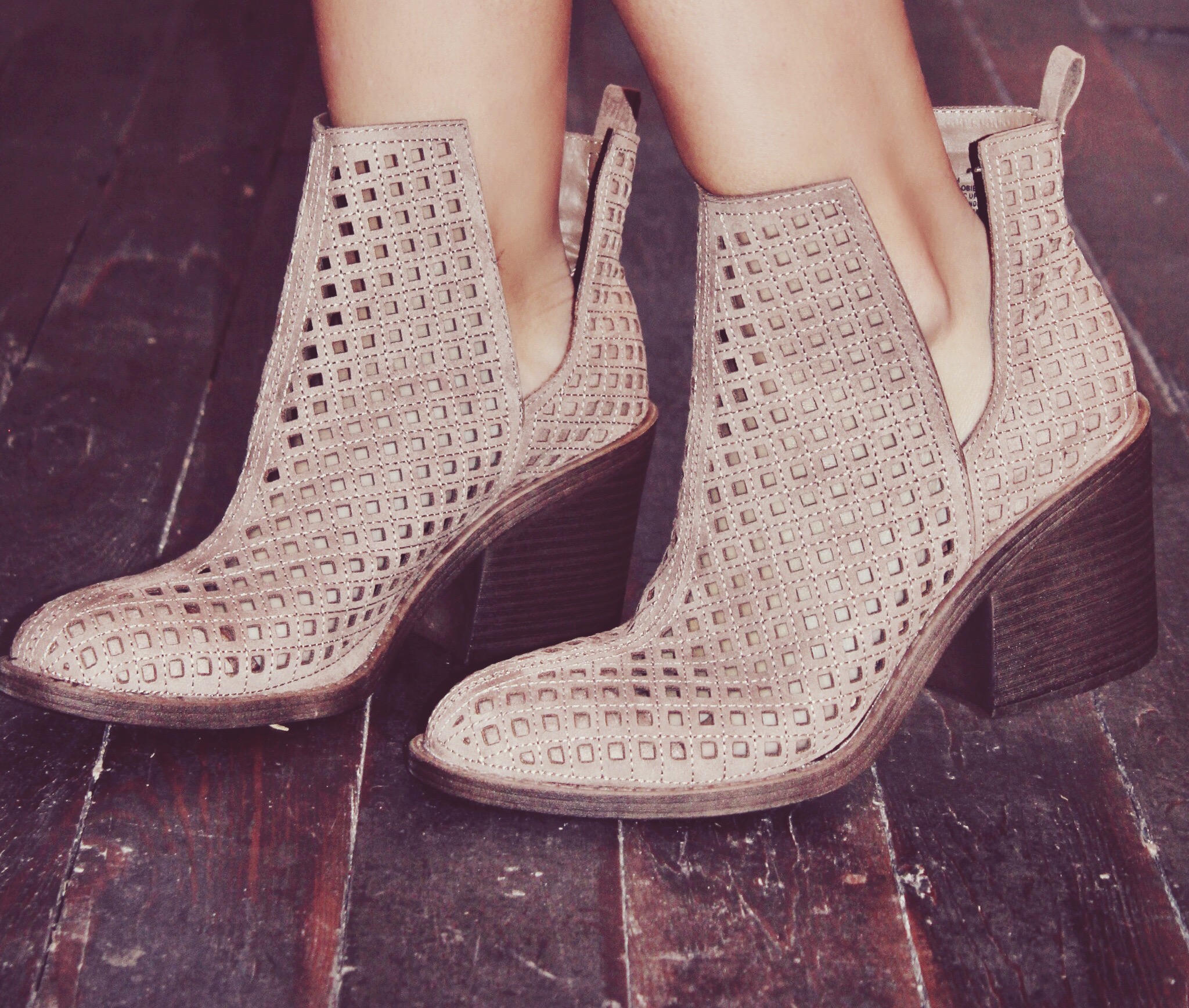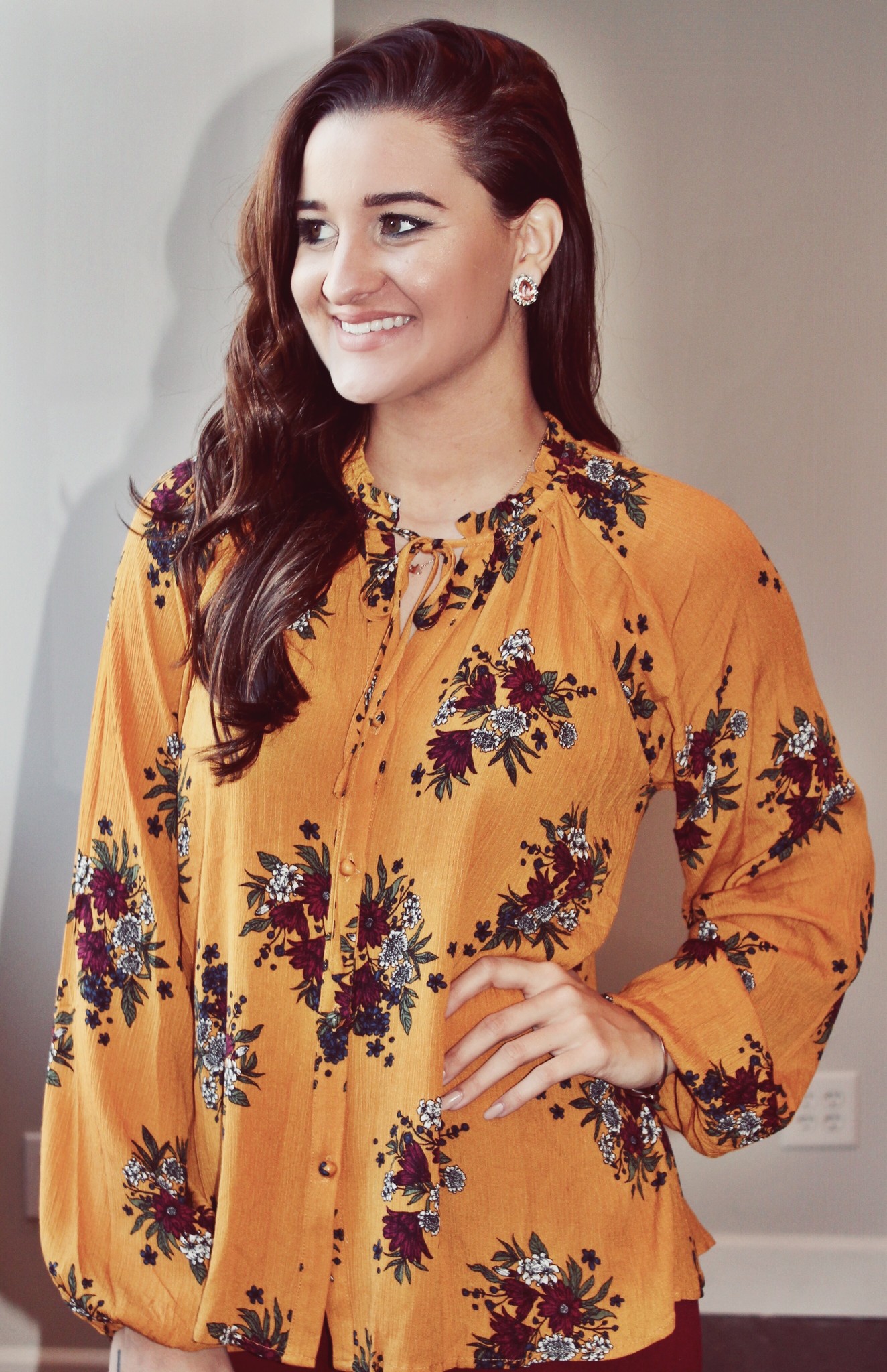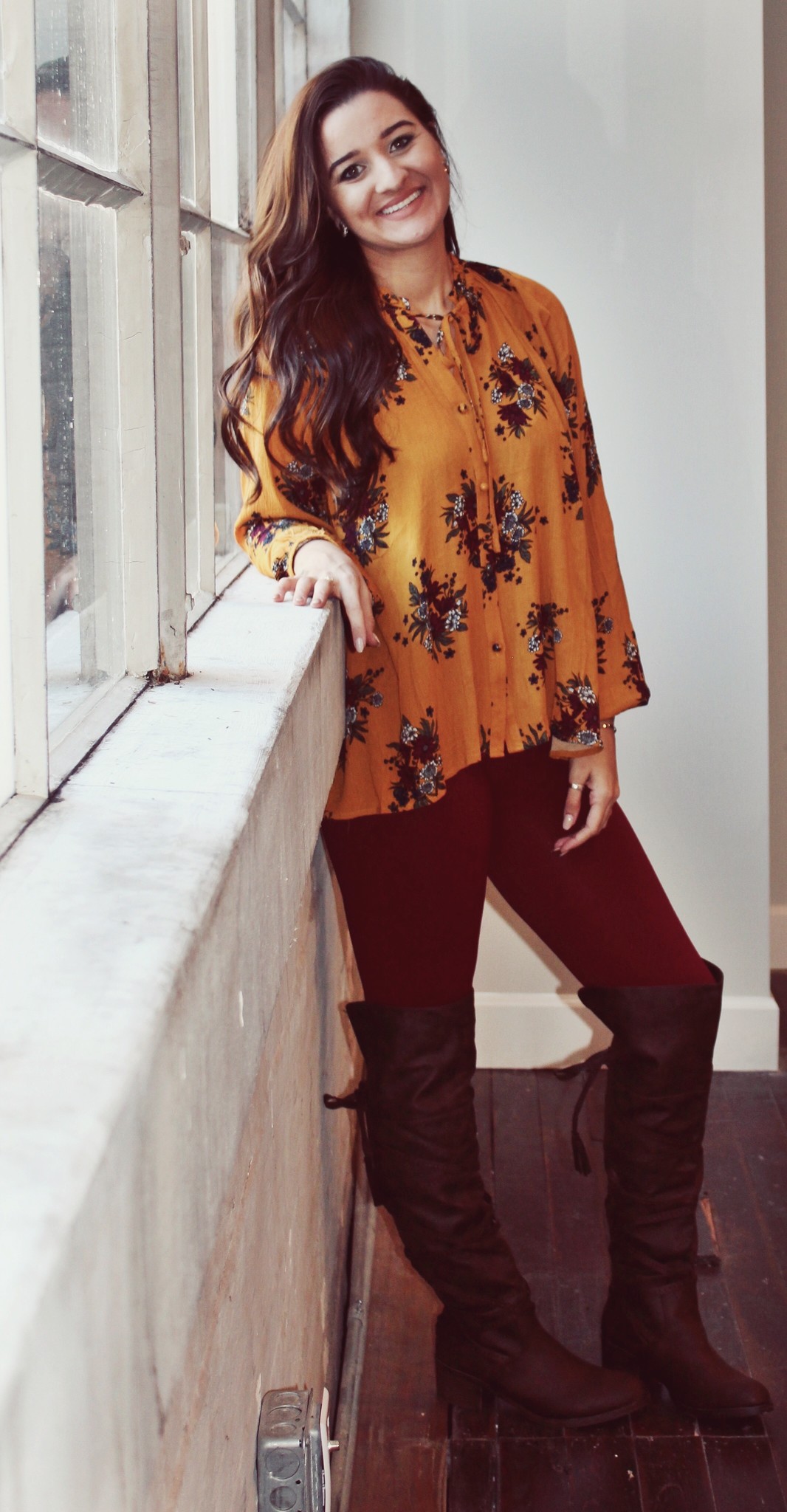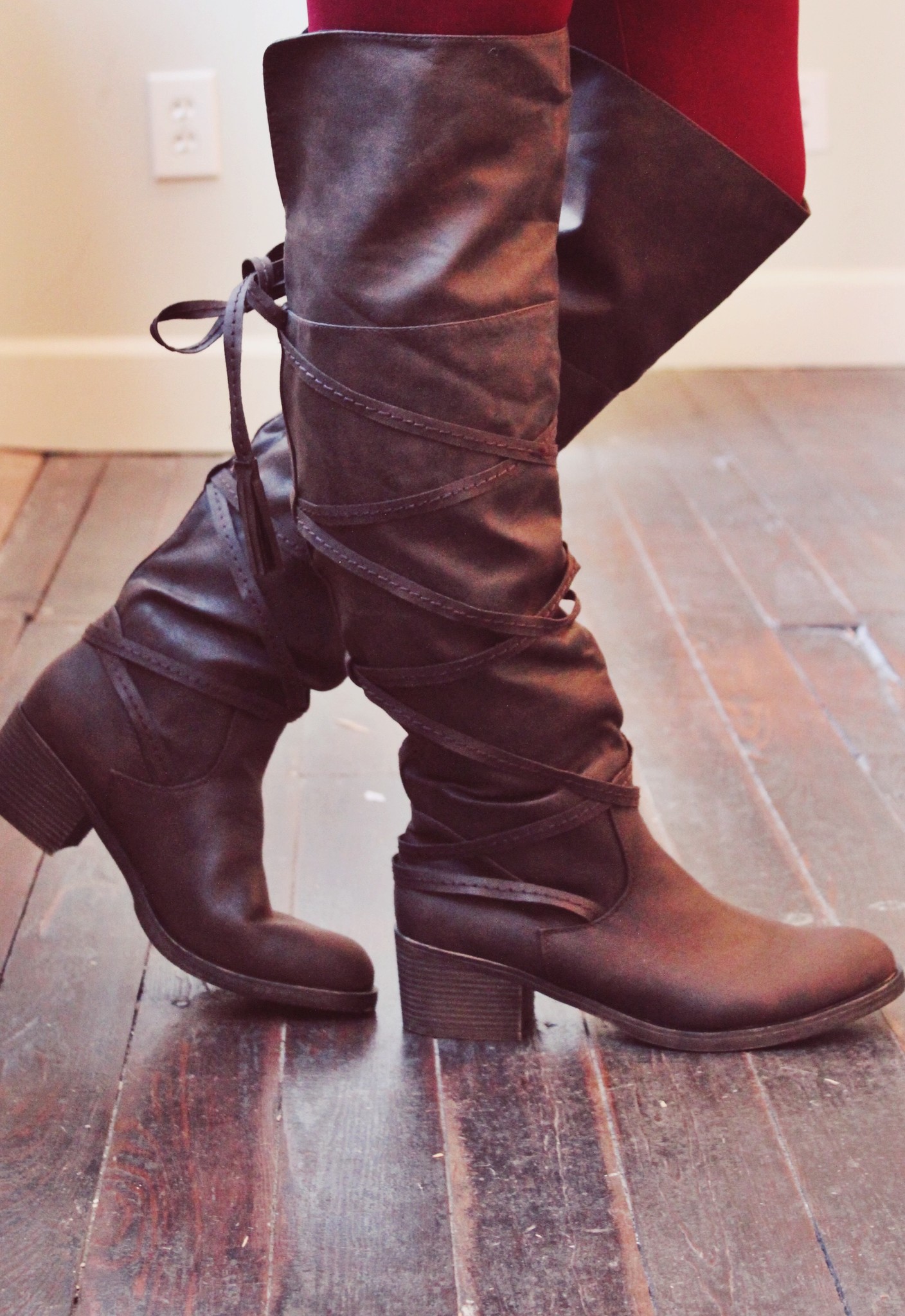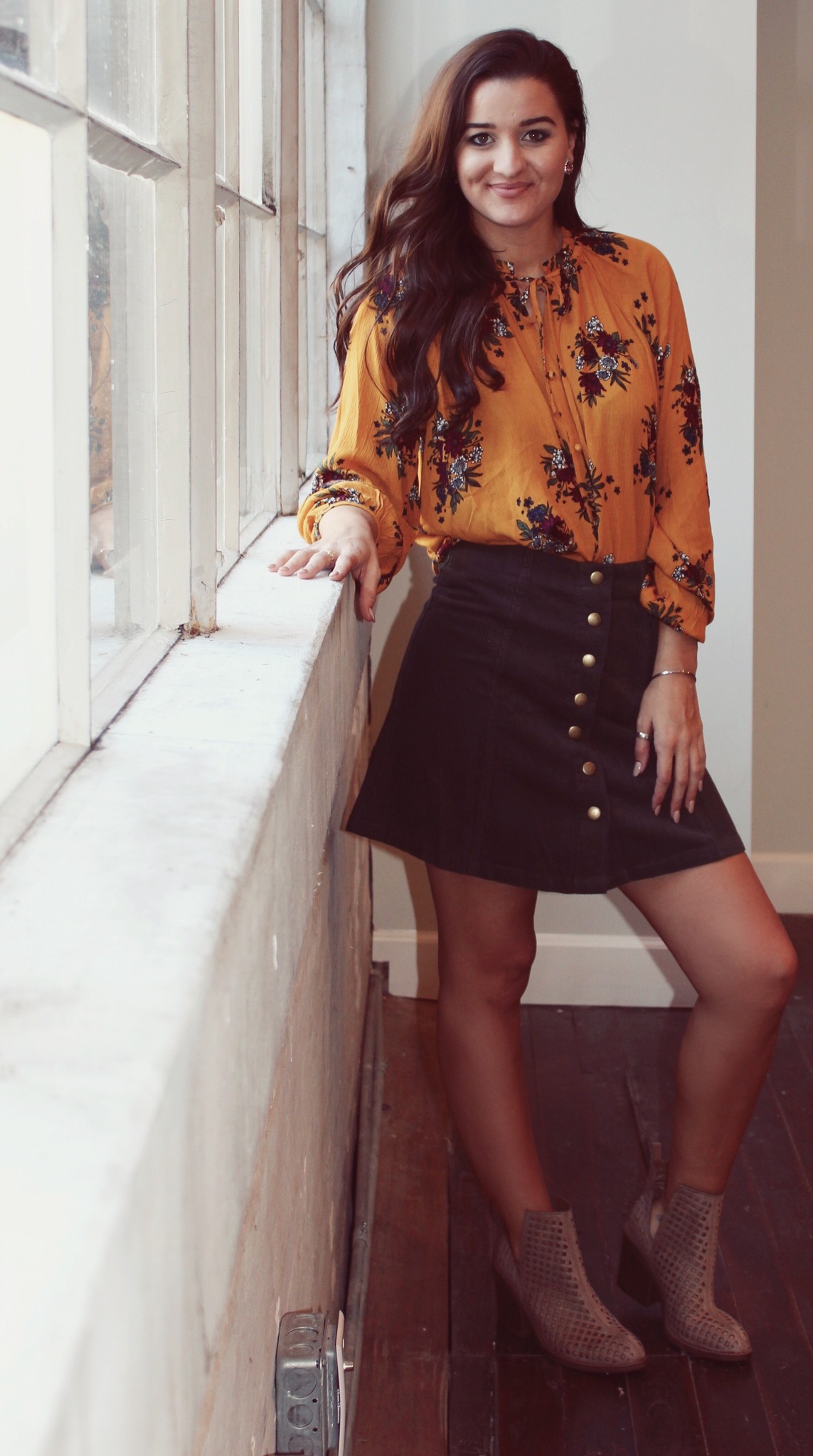 Mustard Floral Tip Top | Corduroy Button Up Skirt | Ram Obie Taupe Booties
Brown Tonal Tie Boot | High Waist Leggings
Give thanks to the Lord, for He is good; His love endures forever.
1 Chronicles 16:34
Hello Poppies Peeps!
Let me start off by telling you a little about myself! My name is Kidman Dawn Puckett and I'm from the small town of Smithville, Tn! I graduated high school in 2012 and then made my way to University of Tennessee at Chattanooga where I graduated with a Communications degree. I have always loved fashion and beauty and finally decided to create my own personal blog a couple years ago to share with friends and family! (KidmanDawn.com) I'm constantly on the hunt for amazing pieces that I love and can share with my followers!
I'm here to share with ya'll whats going on at Poppie's Boutique in store and online. Everyone get excited because I will be sharing weekly!!! Everything from my favorite pieces, special offers, and even some fun holiday gift guides for all the important people in your life.
Sometimes people often think boutique shopping is shopping expensive, but what's unique about Poppie's — is their incredible offers so everyone can shop at incredible price points. There is something for everyone here. And that's exactly what I'm here to show you. Sometimes I'll even offer exclusive discounts for all of you online shoppers. Personally, that's my favorite way to shop!
Okay, enough about that for now — let's talk about the pieces above. Have you seen a cuter Thanksgiving day outfit? I didn't think so. I decided to show you 3 different styling options with the same top. Perfect for the day to night transition.
I decided to pair this Mustard Floral top with the perfect maroon leggings and OTK (over the knee) boots for my daytime festivities. These are probably the most comfortable leggings I've EVER wore. No exaggeration. And lucky for you, Poppie's carries them in many color options. Let's talk about those boots though. Oh my goodness, perfect for fall. And the quality is incredible. I definitely recommend these for any and all boot lovers.
Next, I decided to pair the same Mustard Floral top with the softest corduroy skirt and some taupe booties. This skirt comes in two color options, both maroon and olive (as shown above) Button up skirts are so in style right now and Poppie's has multiple to offer you! But they won't last long, literally the skirts fly off the racks. Especially during holiday seasons. Be sure to check back because I will be sharing the most beautiful floral print skirt that you will want to get your hands on. The taupe booties speak for themselves. I would say finding a bootie that is comfortable and cute can sometimes be difficult. But, as soon as I tried these babies on I couldn't help but fall in love. They are just as much comfortable as they are cute. Perfect heel size and a definite staple piece to have this fall.
Last but not least, let's talk about this amazing top. As soon as I spotted it I knew I wanted to shoot it just in time for Thanksgiving. Nothing screams fall more than this mustard color and the fall florals. The fit is pretty flowy and what more could you want while stuffing your face with turkey on Thursday! One of my favorite things about this piece is the tie-up around the neck. You can choose to leave it untied or tie it up for a cute statement. No accessories are needed for this top although if you wanted to — Poppie's has more great options for that. Just check here.
Now for what you all are waiting for... the special deals and offers for Black Friday!!!
30% off regular priced clothing, jewelry, shoes, accessories, Volunteer Traditions, Live Oak (online and in store)
Buy one get one 30% off Loveless products
30% off Christmas Decor
60% off clearance racks
$8.50 CC Beanies
$12.50 SCB Tee's Grab Bags
$5 Jewelry:
Beaded Bracelets
Earrings
Pearl Bracelet
$10 Jewelry:
Pearl Chokers
Spend $50 on a gift card and get a $5 extra gift card
And Small Business Saturday!!
20% off regular priced items
$8.50 CC Beanies
$5 Jewelry:
Beaded Bracelets
Earrings
Pearl Bracelets
$10 Jewelry:
Pearl Chokers
Spend $50 on a gift card and get a $5 extra gift card
Refreshments and Loveless Cafe tasting in store Saturday
*SHARE THIS POST FOR AN EXTRA ENTRY TO WIN THE CHRISTMAS SURVIVAL BASKET*
(video giveaway on our Facebook page, click here for details!!)